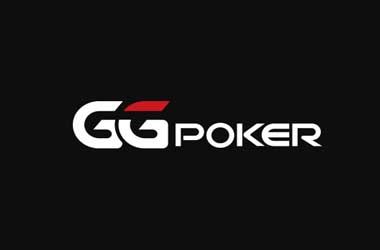 Summary
GGPoker is awarding $10 million in extra prizes throughout December
Check out the different promotions and leaderboard prizes
GGPoker remains committed to spreading the game of poker
GGPoker is making the Christmas season extra special for its players by giving away millions of dollars in promotions throughout December.
A staggering $10,000,000 in extra prizes are up for grabs through New Year's Eve which are awarded via flipout tournaments, leaderboards, and challenges.
GGPoker's Promotions
Daily Flipouts
GGPoker is awarding $100,000 in cash through its Daily Flipout tournaments where both the lucky and unlucky players can win their share of the massive prize.
Players who suffer bad beats get the chance to secure seats into the flipout tournament scheduled for the following day via GGCare, while those who win big pots at the cash game tables will also receive tickets into the Daily Flipout through GGCheers, giving them the chance to boost their winnings.
Daily Leaderboards
A portion of the $10 million giveaway will go towards daily leaderboards, allowing players to boost their bankroll. A huge $121,000 in prizes are spread across eight daily leaderboards covering all game formats: No-Limit Hold'em ($20K), Pot Limit Omaha ($20K), 6+ Hold'em ($5K), Spin & Gold ($20K), Rush & Cash ($30K), AoF ($20K), Flip & Go ($5K), and Battle Royale ($1K).
Daily Freebies
Players can never go wrong with GGPoker's daily freebie promotion which has been running for some time now. Getting a freebie on GGPoker is quite simple – players only need to log in to their account! From Sunday to Friday, GGPoker is giving away tickets to Battle Royale and Spin & Gold worth $0.25, while players can also claim special $1 Spin & Gold tickets every Saturday.
This promotion is open to all players on GGPoker and reflects the operator's commitment to attracting new players into the game and giving them the chance to play real money poker with absolutely zero risk!
Honeymoon Challenge
One of GGPoker's most popular promotions, the Honeymoon Challenge for newcomers, has recently been upgraded and now offers $350 in total prizes, up from the previous $300. New players only need to complete their daily challenges to win prizes in the form of cash, tournament tickets, and more. Those who are able to fulfill all of the 30 challenges will receive $150 in cash.
For more details on this massive December giveaway, check out the GGPoker website.