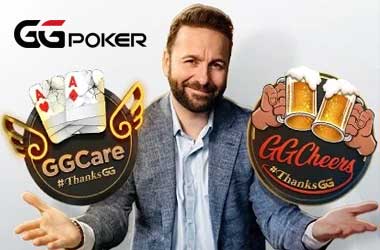 GGPoker is giving PokerStars stiff competition in the online poker market as it pushes to overthrow the biggest online poker site in the world. The two main reasons why GGPoker has been this dominant is by inking a deal with the World Series of Poker (WSOP) to host mega online poker festivals in 2020 and 2021.
GGPoker has also come out with a new of exciting promotions and initiatives to bring in new players and keep existing players loyal.
Its latest promotion is called GGCheer and will allow players to qualify for a daily $100,000 flipout tournament.
This new promotion looks to reward big pots and big hands. It also compliments the existing GGCare program which rewards players who have a bad time at the tables a shot at a daily Flipout tournament.
GGCheer is pumping in $3 million per month via this promotion which is designed to help players who are having a good run at the tables. The promotion is very simple to understand as any player who does well at the poker table stands a chance to qualify for this promotion.
GGPoker
GGCheer is valid across all poker games on GGPoker and it gets triggered once you have won a big hand or a big pot. The terms and conditions do not specific what exactly can be considered a big hand or a big pot given that this promotion covers all of the games on GGPoker.
If you end up winning a big hand or a big pot, watch your screen as GGPoker will send out a notification if your winning hand or pot qualifies for the promotion. This means poker players don't need to do anything. They just need to play their favorite games and when they win big, they get selected to have a crack at a daily 6 figure tournament.
GGPoker Increasing The Prize Money
When the GGCare program was rolled out, a total of $30,000 per day was being awarded, bringing it to a total of $1 million per month. Based on the success of the GGCare program, the real money for poker was recently upped to $50,000 per day and $1.5 million per month.
There is no more money on offer with the new GGCheers promo. The Flipout tournament is based on luck and one lucky player each day will take home a nice payout through this new promotion.