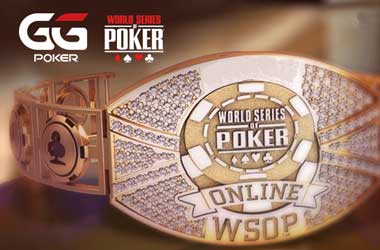 The WSOP 2021 Online Bracelet series on GGPoker has had a great runs so far with nearly two-thirds of the poker festival completed.
The response to the 23 events that have completed on GGPoker so far have been fabulous as more than $54 million in prize money has been paid out.
The WSOP and GGPoker will be happy with the results so far as all 23 events that have taken place have surpassed their guaranteed prize pool. This is because players from all over the world have signed up and a total of 86,000 registrations across 23 events were recorded.
When you break down the numbers you find an average of 3,754 registrations per tournament with each tournament paying out around $2.3 million in prize money. Things are expected to heat up on GGPoker as we head into the final leg of the WSOP Online Bracelet series which includes the $5,000 Main Event.
These numbers are significant for GGPoker and the WSOP given the fact that a number of online poker festivals are competing with the Online Bracelet series. Some of the top online poker series competing with GGPoker include the WPT World Online Championships on partypoker and the Championship of Online Poker (WCOOP) on PokerStars.
The $5,000 Main Event has a whopping $20 million guaranteed prize pool and has already recorded a total of 1,739 player registrations which has generated $8,260,250 of the $20 million prize pool. GGPoker needs another 2472 player registrations in order to avoid an overlay.
Brazilian Poker Players Dominate
The 2021 WSOP Online Bracelet Series has attracted players from all over the world. However it's the Brazilians who have enjoyed a lot of success at this online poker festival. Brazil sits on top of the international leaderboard having won a total of 6 gold titles and a total of 11 titles.
Italy, Poland and Greece have all won 2 gold titles and given that the poker festival is coming to an end, it looks highly likely that Brazil will finish on top of the list. Players from Australia, India, Portugal, Japan, Hong Kong, Taiwan, Vietnam and Uruguay to name a few have also won one gold title.
We will give you a final update on the numbers that the 2021 WSOP Online Bracelet series on GGPoker has drawn once the festival is over.