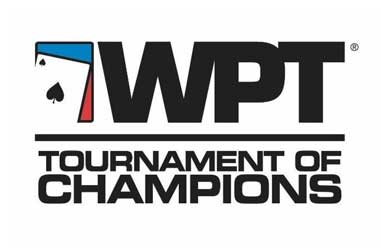 The World Poker Tour Tournament of Champions began in style with members from the WPT Champions Club playing for the first-place winnings of $381,600 and other exciting prizes including a 2016 Corvette.
A new feature in the form of an Action Clock developed by Protection Poker was introduced in the WPT Tournament of Champions to spice things up and prevent time wastage. Under the rules, each player needed to make his move within 30 seconds, if a player exceeds this time limit; he had the option of using an extension. Four 30-second extensions were allocated to each player and were to be used as required.
The concept of timing hands in poker is not new but has been used infrequently, so for many playing in the WPT tournament it was a novel experience. According to most of the reactions from the players, the majority of them liked used the action clock and had no problem with the time restrictions.
WPT champion Antonio Esfandiari said that he loved the Action Clock, adding that the clock made even more poker fun.
As a mind sport, poker is not usually timed and as a result can slow down the game when a particular player takes a lot of time to make his move. The action clock is thus used to speed up play in the game and remove time wastage. Faster action in a game makes it more entertaining for viewers and also for the players.
In a statement, WPT Season 10 Rendez-Vous à Paris winner Matt Waxman said,
I like the Action Clock. The speed of play is so much better, and we're probably getting in twice as many hands today. People are acting more urgent, they're more on edge. I definitely like the Action Clock. I've been a fan of the concept for years.
Waxman however recommended that the concept be used only in games involving professional players or high rollers as they are more confident players. He felt that it would not suit tournaments which had a large percentage of recreational players.
A number of other players including WPT Season 14 Borgata Poker Open champion David Paredes and Tyler Patterson, winner of WPT Season 14 bestbet Jacksonville said that they enjoyed playing with the new action clock. Patterson said that the clock was easy to operate for the dealers and also easy for players to keep track of their time. Not everyone was happy with the action clock and some players wanted the time extension to automatically kick in if they exceeded their 30 second timeframe instead of depending on the player to ask for the extension.