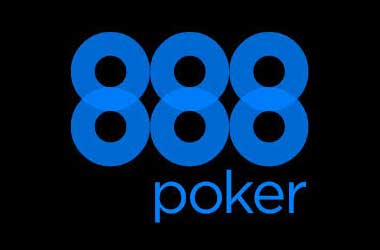 888poker has joined hands with Svenska Pokerförbunde or the Swedish Poker Federation to be the host for the online segment of the Swedish Poker Championships, also known as Poker-SM.
The Swedish Poker Association is a non-profit organization that is dedicated to promoting poker within the country. Every year it holds a poker festival for Swedish residents which include a live poker series and an online poker tournament.
For the past few years, the Rational Group, owner of PokerStars and Full Tilt has had the opportunity to host both the online poker series as well as satellites for the live poker series.
Since that partnership had come to an end, the Swedish Poker Federation decided to enter into a new partnership with 888poker, which is the second biggest online poker website in the world. Mauritz Altikardes, CEO of the Poker Event and coordinator for Poker-SM expressed his delight at the partnership.
In a statement Altikardes said,
I'm very excited that 888poker is becoming our partner for the coming two years. I believe that this is exactly what the Swedish Poker Federation needs, a committed partner that wants to support the online community and grow with it.
Poker-SM's online segment that 888poker will host will have 12 events scheduled between May 24 and 30 with the biggest event being the PSMO Main Event which comes with a buy-in of $160.
Apart from the cash winnings, the Main Event's winner will also receive a ticket to this year's PSMO live event to be held in Malta which has a buy-in of €750. 888poker will also host two satellite tournament's which will enable players to win at least two guaranteed seats for the PSMO Main Event with buy-ins starting at just $5.50 and $12.
The events will feature mostly the poker variant of no-limit hold'em despite earlier editions of Poker-SM having many different variants. However there will be three events that will offer pot-limit Omaha hi-low and pot-limit Omaha. A combo event having a mix of no-limit hold'em and pot-limit Omaha will also be held.
The buy-ins have been kept at reasonable levels so as to encourage wide participation, with side events starting at $25. The schedule also includes a freeroll on May 24 which will give the winner a ticket to the 2016 PSMO live event. This partnership follows 888poker's multiple deals over the past year signaling its decision to tie-up with local partners in key poker markets.