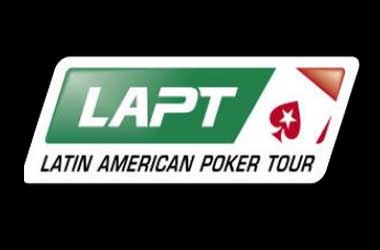 The Latin American Poker Tour (LAPT) recently announced that it will partner with the Brazil Series of Poker (BSOP) to host the Season 8 finale of the LAPT in São Paulo, Brazil. The tournament is scheduled to take place between the 25th of Nov to the 3rd of December 2015 and will take place alongside the BSOP Millions festival.
The BSOP Millions is the largest and most popular poker tournament in Latin America and draws the best poker professionals in Latin America. The 2014 BSOP Millions had over 15,000 registrations and 2,749 registrations for the main event.
This year's BSOP Millions is expected to have an even bigger turnout considering the fact that the Season 8 finale of the LAPT will also take place.
The LAPT started in 2008 and since then has paid out more than $48 million in prize money till date. The LAPT which is sponsored by PokerStars.net has already completed stops in Panama, Chile and Peru. Before the tour arrives in Brazil, there will be one more stop in Uruguay during the 18 – 22 of September.
By combining both tours, this new poker extravaganza will have a total of thirty two events and a number of different games and buy-in ranges so that everyone can participate. The highlight of the poker extravaganza will be the R$3,000 BSOP Millions and the R$10,000 LAPT Grand Final Main Event. Some of the other events that are scheduled to take place include the pot-limit Omaha Courchevel, no-limit hold'em six-max, a daily no-limit hold'em Survivor Event; the special Ladies Event and the Seniors Event.
In a statement, Igor Federal, Chief Executive Officer of the BSOP said
The BSOP Millions and the LAPT Grand Final are the two most important live poker events in Latin America. The region has seen a massive increase in player numbers in recent years, with the BSOP reporting a 218% increase in tournament entries since last year. Bringing together the two tours means that we can combine our efforts to create one amazing festival, and we are expecting record numbers of players.
Brazilian football captain and PokerStars ambassador Neymar Junior who has a massive fan following has been promoting poker for the past few months and has created a lot of interest in the game back in Latin America. Team PokerStars Pro Andre Akkari who is one of the top poker players in Brazil expects this year's LAPT grand finale and the 2015 BSOP millions to set new records in Latin America.