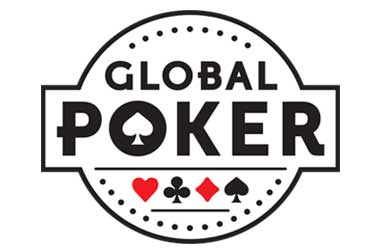 Global Poker recently announced that it will be offering bonuses, giveaways, free rolls, and prizes for 25 days leading to Christmas day and that the promotion will commence from December 1.
To celebrate the season of giving, Global Poker will be giving out SC$30,000 worth of rewards each day from December 1 to 25 through its 25 Days of Christmas promotion.
Players who want to participate only need to log in to the site and check out Global Poker's Facebook page to see what special prize is being offered each day.
The promotion is open to all types of players in different poker events. Those who are playing Gold Coins and $weeps Cash tournaments are eligible to join. There will be additional "money can't buy" items that can only be won through the 25 Days of Christmas promotion.
This holiday-themed promotion is in addition to Global Poker's regular Weekend Competition hosted on the poker site's Facebook page. Every week, Global Poker players are treated to a giveaway event where winners take home SC$100 that can be played on the site. Players must like the Global Poker Facebook page to be eligible to enter. Another special feature on the Global Poker site are the Weekly and Daily challenges, where players complete certain missions for a tournament entry with added prize values.
Earlier this month, Global Poker site even upped the ante on their Weekly and Daily challenges after responding to player feedback demanding more streamlined challenges and bigger prize pools. As a result, the poker site announced Global Poker Bonanza, which added a SC$500 Daily Bonanza and a SC$5,000 Weekly Bonanza into Global Poker's already diverse event schedule.
The Daily SC$500 Bonanza tournaments start at 9 p.m. Eastern Time every day for a token entry fee of SC$0.11. Each player must see 50 flops per day to be eligible for entry. The Weekly SC$5,000 Bonanza tournaments happen every Sunday at 4 p.m. Eastern Time, also at SC$0.11. To gain entry to the tournament, a player must see 500 flops a week. The token entry fees for the Daily and Weekly Bonanza tournaments are the lowest buy-ins in Global Poker's lineup of $weeps Cash events.
Apart from Global Poker's virtual currency called Gold Coins, the online site offers bonus sweepstakes prizes by way of $weeps Cash. $weeps Cash is used primarily for Global Poker's many $weeps Cash tournaments with buy-ins from SC$2.20 to as high as $110 during the Sunday Major: Weekend $10,000 Guaranteed. Accumulated and won $weeps Cash can then be cashed out as real cash prizes via PayPal.