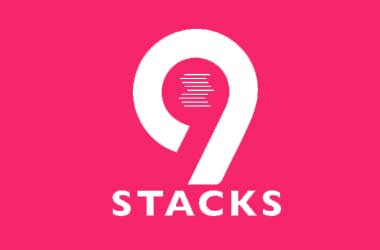 9stacks, which is one of India's rising online poker websites has come out with a cool promotion centering around the 2019 Aussie Millions.
The online poker website is running a promotion where it will send 100 Indian players to the prestigious tournament which will kick off in late January in Melbourne Australia.
The company has already started its selection of the 100 players that will represent 9stacks Team India. The first 15 players who have been announced already include Chandi Malik, the first female poker player to enter the team.
Malik is a communications professional who embarked on her poker journey just last year. Despite being a newbie, she has upped her game to a level where she constantly takes part in online tournament competing against the most seasoned poker pros, and always finishing in the money.
Sudhir Kamath, CEO of 9stacks, said it has always been their aim to encourage and motivate amateur players by coming up with innovative tournament formats, granting them the opportunity to take part in some of the world's biggest and most prestigious poker tournaments. In July, 9stacks backed a team of 25 Indian players at the World Series of Poker (WSOP) in Las Vegas. It was the largest ever delegation of Indian players at the tournament, with most of the player being first-timers. Ahmedabad's Vivek Rughani and Nishant Sharma from Mumbai made history by being the first Indian players to land in the top 100 of the WSOP Main Event.
Aussie Millions 2019
Aussie Millions is arguably the most prestigious poker tournament to be held in the Asia-Pacific region as there are enormous sums of prize money up for grabs along with the opportunity to play against some of the top poker players in the world.
Indian poker pros would love to be able to fly to Australia and take part in the Aussie Millions but the buy-ins and the expenses involved in the trip can be a little too much for their budget. Now they have the opportunity to take part in the 9stacks promotion and get themselves a seat at the 2019 Aussie Millions.
9stacks was just launched last year but has since been attracting a growing user base. It now has 1 lakh+ subscribers with over 30 lakh poker hands being played each month. Its monthly gross transactions now exceed INR 35 cr. The platform is also a member of the All India Gaming Corporation which strongly advocates poker as a game of skill.