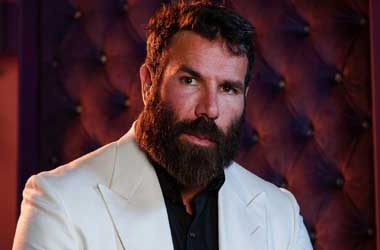 There are a number of top poker players in the world who have built a reputation for themselves as being controversial. Phil Hellmuth and Phil Ivey are two names that come to mind as their antics on the felt have often made headlines for all the wrong reasons.
Dan Bilzerian is arguably the most controversial high stakes poker pro in the industry – a fact that is also in dispute as allegations have been made in the past that Bilzerian isn't really a high stakes poker player – just one who claims to have won millions but has very little proof of doing so.
Bilzerian has often tried to clear up those allegations and gave a detailed explanation of some of his high stake poker exploits on the Joe Rogan Experience podcast. Since then, he hasn't really set the poker world on fire and that is because he has decided to focus on other lucrative adventures.
Often referred to as the 'Instagram King' with over 24 million followers, Bilzerian has decided to enter the lucrative cannabis business and launch a new company called 'Ignite Cannabis'. Bilzerian will now focus on building his Cannabis empire which will initially focus on the California market and move into other states where indulging in Cannabis is legal.
Bilzerian isn't the only celebrity who has jumped onto the Cannabis bandwagon as earlier this year, Mike Tyson broke ground on a 40 acre Cannabis farm. The Instagram King will use his cult like status on Instagram and links to celebrities and famous personalities to promote and develop Ignite Cannabis.
These day's he continues to spend most of his time travelling to exotic places, working on his MMA game and posting his usual tirade of pictures with scantily clad women and him shooting guns.
Armenia And Azerbaijan Want Bilzerian
Armenia recently welcomed Bilzerian as a citizen along with his brother as both of them have roots to Armenia. He accepted the citizenship and posted about it on Instagram along with a picture of him firing weapons in Azerbaijan which included firing a grenade launcher. That did not go down well with the authorities who accused Bilzerian of illegally acquiring such weapons and have asked Interpol to issue a warrant.
That hasn't fazed Bilzerian who used the publicity to promote his Cannabis company. With no shortage of adventure and opportunities to make more money, the Instagram King isn't going to be spending a lot of time playing high stakes poker in the coming months.