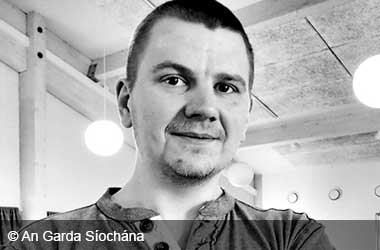 PokerScout has warned poker players to be always on alert as they can be a potential target for robbers and criminals, given the large amounts of cash they carry.
The warning comes in light of the disappearance of a poker player from Iceland who travelled to Ireland on vacation and to take part in a poker tournament.
The disappearance of Jon Jonsson made the headlines a month ago as his family launched a search for the 41-year-old Icelandic poker player. However a month into the search, there has still been no leads or information about his whereabouts.
For those who are not familiar with the story, Jonsson travelled to Ireland to take part in a 10-day poker tournament at the Bonnington Hotel in Dublin. He was with his partner Jana Guðjónsdóttir. Based on CCTV footage acquired by the authorities, the taxi driver left the Dublin hotel at 11.05am on the day he went missing, and then spotted at McGettigan's bar two minutes after. He then exited onto the Swords Road, going northbound and passing by Highfield Hospital before disappearing.
Independent.ie
While authorities are still continuing their investigation and have not yet established the cause of Jon's mysterious disappearance, his family refuses to give up and have once again put out an appeal for any information on Jonsson.
The civil defence, along with dog units and air support are now helping with the extensive search. Anyone with information is urged to contact Ballymun Garda Station on 01 6664400, the Garda Confidential Line on 1800 666 111, or any garda station.
Poker Players Overseas Should Be Extra Careful
Professional poker players travel extensively across the world to take part in different poker tournaments. Criminals often target individuals when they come out of casinos irrespective of which country in the world they are playing at.
Poker pros can often be exhausted and not be fully aware of their surroundings either because they have spent a number of hours at the poker table, have their minds preoccupied because they had a bad day playing poker or be thrilled because they won a lot of money. This can put players at risk as they are more vulnerable to attack.
PokerScout has asked poker players to be extra cautious and follow simple precautions that can safeguard them. Some of the tips to be better protected include not carrying a lot of cash, not traveling deserted streets at night and no getting into unknown vehicles or attending secret poker games with strangers.