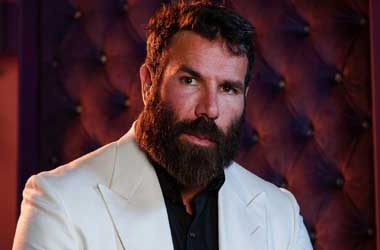 Summary
The former GGPoker ambassador was interviewed in a recent episode of the No Jumper podcast
Bilzerian says most poker players are "nerds"
He says his GGPoker contract ended due to issues with pay and promotions
After the termination of his partnership with GGPoker, Dan Bilzerian is now badmouthing poker players, calling them "fucking nerds".
He made the remarks in a recent episode of the pop culture-oriented podcast No Jumper during which he also talked about what he's been up to lately, as well as his much-anticipated memoir, The Setup.
Having competed in some of the biggest poker cash games out there albeit not against the top players, Bilzerian has always claimed that his wealth and money came from poker. He wants to be known as the guy who goes after the super-rich players who hang out at the tables just for fun.
The Instagram King known for his lavish and wild lifestyle, even claimed that he earned more than $40 million playing against just one player, though that remains unverified.
Because his poker games have been focused mainly on wealthy amateur players, Bilzerian told Adam22 he doesn't like to hang out with the top poker pros. The self-proclaimed King of Instagram doesn't want to associate with individuals who have made a career out of playing the game. Bilzerian said he's not welcoming any pros to his games as most of them are "fucking" nerds".
That's interesting because Bilzerian is friends with some of the world's best poker players, including Antonio Esfandiari, Dan "Jungleman" Cates, and Phil Ivey, so we can assume the 41-year-old doesn't consider them "nerds".
However, we can be sure that the likes of Doug Polk and Phil Hellmuth are part of that group as Bilzerian took some shots at the duo at some point during the two-hour interview. He calls Polk the stereotypical "clickbait guy" and considers The Poker Brat as the "worst thing" to ever happen to poker.
Bilzerian Out as GGPoker Ambassador
Bilzerian's journey with GGPoker was controversial from the very start. When the operator announced that he was joining as an ambassador, it was met with negative reaction from the poker community.
The most vocal critic was Vanessa Kade who slammed GGPoker for signing a notorious misogynist. Bilzerian fired back by calling Kade a "hoe". The entire social media row ended up with Kade being fired as an affiliate partner by GGPoker right on International Women's Day in 2021.
Despite widespread criticism, GGPoker had kept Bilzerian for around two years until both parties, as Bilzerian claimed, decided to end the partnership mainly due to issues with promotions and pay.