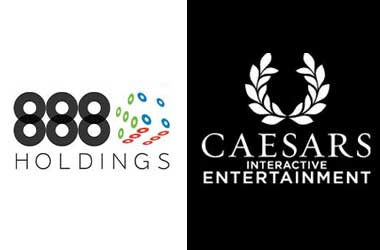 888Holdings will remain as the WSOP.com's software provider for at least five more years. 888 Holdings and Caesars Interactive Entertainment (CIE), the parent company of the World Series of Poker (WSOP), recently confirmed the extension of their software deal, which will now run until 2026.
Back in January, 888 announced that its partnership with CIE has been renewed, though it did not disclose the duration and scope of the deal. Everything was made clear on March 29, during 888's full-year results presentation for 2020.
888 will continue to power WSOP.com in both New Jersey and Nevada for five more years, and in any other regulated states in the US where WSOP.com could potentially expand, including Pennsylvania and Michigan.
Back in June 2020, 888 also announced that its exclusive B2B contract with the Delaware Lottery had been extended for a further two years.
These two partnership extensions are a boost to 888 poker's US operations. It continues to power the only interstate shared liquidity poker network in the country (New Jersey, Nevada, Delaware) and is also poised for future expansion, considering the recent developments in the Wire Act case, which could see more states joining the existing multi-state poker agreement.
The partnership between 888 and Caesars began in 2013, when WSOP.com launched in the US. The long-running partnership is not only confined to online poker; 888 has also served as the official title sponsor of the WSOP live festival for the last six years.
WSOP.com Expected to Enter PA and MI
WSOP.com is planning to enter the newly-regulated markets of Pennsylvania and Michigan.
It will establish its operations in PA through Caesars' existing partnership with Harrah's Casino. The company already operates an online casino in PA, but bringing the WSOP.com brand to the state would require it to pay another $2.5 million in annual fee. This, and the ongoing Wire Act battle, are the main reasons for the delayed launch of WSOP PA.
Caesars will also need to partner with an existing casino in Michigan as a first step to offering online poker in the state.
PokerStars is currently the only online poker operator to have launched in Pennsylvania. Its monopoly in Michigan recently ended with the entrance of BetMGM. With both the PA and MI online poker markets showing strong potential, Caesars will likely ramp up its efforts to enter both states as soon as possible.