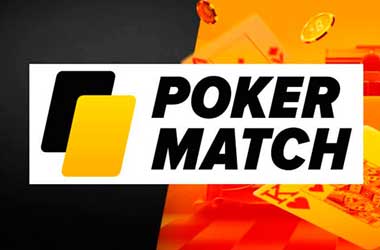 PokerMatch, a relatively unknown online poker room which mainly caters to players in Ukraine and Eastern Europe, has made headlines across the industry after attracting the highest online poker traffic all over the world, outclassing long-time leaders PokerStars.
The site has recently catapulted to the top of PokerScout's ranking, knocking PokerStars off the No. 1 spot.
PokerMatch began making noise on March 29, when it suddenly climbed to No. 2 in PokerScout's Worldwide Online Poker Sites Traffic Report.
The following day, it became the world's busiest online poker room, recording a seven-day average of 8,400 players. By comparison, PokerStars' attracts a seven-day average of just 7,000 players.
When overall figures are taken into account, PokerStars is still the dominant site, with a higher 24-hour peak of 11,485 players, compared to the 7,910 recorded by PokerMatch. Additionally, PokerStars also has more active players than its new rival (55,000 vs. 7,600). This is understandable, given that PokerStars has a global network, which PokerMatch currently lacks.
But the Ukrainian poker room's quick journey to the top is still remarkable, considering that many players, especially those outside of Eastern Europe, are not very familiar with it. The site's sudden popularity remains a puzzle to many in the poker community, but let's try to dig into the key factors that allowed it to rise to prominence out of nowhere.
Innovation is Key
Ruslan Bangert, CEO of PokerMatch International says the recent breakthrough the site experienced boils down to innovation and unique marketing. Over the past few months, the poker room has launched innovative promotions, such as the new "Miner's Jackpot" cash tables, wherein players battle it out all-in on each hand.
Players can play with a minimum limit of 0.01 UAH (0.000036 USD), and for that price they can win 200 free slot spins and get the chance to win a progressive bad beat jackpot. As a result of this promotion, total traffic on PokerMatch has increased tenfold in less than two weeks.
The site's unique approach to marketing has also helped it attract more players. PokerMatch consistently interacts with its growing customer base, takes player feedback seriously, and creates their next move from there. Its marketing is mainly based on the players' demands and needs.
We will have to wait and see whether PokerMatch can maintain its current standing, especially when the Miner's Jackpot promotion ends, but one thing's certain – the site has already made a mark in the real money poker industry, which would allow it to achieve more growth in the future.