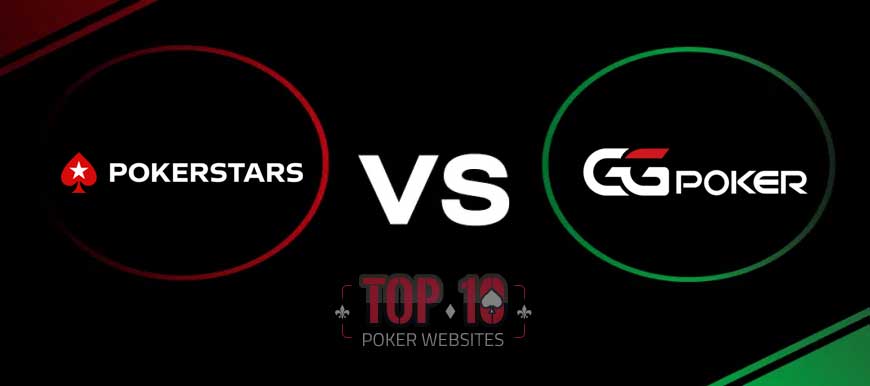 PokerStars is currently the world's largest online poker site and has continued to grow its player base in recent years, with its numbers reaching peak levels in the middle of the pandemic.
GGPoker may be a relatively new player, but is already making waves due to their exciting offerings, generous promotions, and mouth-watering tournament prize pools. The site is also keen on gaining a foothold in the global market, and ultimately become the dominant online poker brand.
The month of November has proved to be a busy month for tournament players at the virtual felts, especially this year, when the COVID-19 pandemic forced some poker pros to shift to online poker to continue playing. PokerStars and GGPoker didn't fail their players, as both sites ran two of the biggest online tournament series of the month – the European Poker Tour (EPT) Online (Nov 8-18 at PokerStars), and the High Rollers Week (Nov 8-15 at GGPoker).
Analysis Of PokerStars & GGPoker For November
So how did both operators perform in their latest online events? Let's take a look at the numbers.
Opening Weekend
Both the EPT and High Rollers Week kicked off on November 8 with a $1,050 opener, which came with a guarantee of $1.5 million. Unfortunately for GGPoker, it had to cover $175,000 in overlay after attracting just 1,325 entries, versus the 2,426 at PokerStars' Arena Championship. The following Monday, GGPoker suffered another overlay in the $10,300 Super MILLION$.
The other events on the opening weekend performed well, with both sites meeting their respective guarantees, though it's clear PokerStars had the better results.
Highlight Events
Both sites held their Main Event on Sunday, each guaranteeing $5 million, though GGPoker had a higher buy-in of $10,000 compared to PokerStars' $5,000. The former managed to surpass its guarantee after attracting 581 entries, but PokerStars ruled after generating a whopping $6.5 million in total prize pool.
GGPoker performed well in the $25K super high roller, drawing 114 entries to produce almost $2.8 million in prize pool, exceeding its $2 million guarantee. It also posted a higher prize pool in the $2K PKO and $10,300 high roller.
Overlays
We mentioned earlier that GGPoker recorded an overlay early in the series, and during the week, PokerStars also had its share of overlays, though not as big. Red Spade absorbed an overlay in the $2,100 no-limit hold'em event, as well as the $25K super high roller.
GGPoker's biggest overlay came in the $10K short deck event which cost them a huge $160,000.
Results Summary
The final tally shows PokerStars pulling in more entries (13,222) than GGPoker (9,085), but the latter produced a bigger prize pool
of $25,593,000 versus $21,226,100. When it comes to overlays, GGPoker had 4 totalling $428,000, while PokerStars had 2 amounting to $25,475.
Based on these figures, we can say that PokerStars fared better, but GGPoker also did well.