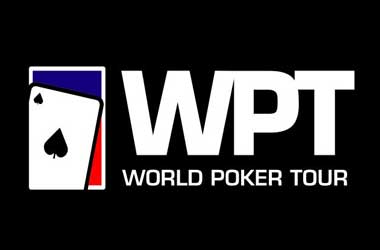 The World Poker Tour (WPT) announced that it has entered into a partnership with Poker Central to offer PokerGo subscribers a livestream of Season 16 of the WPT Main Tour final tables.
The first stream to be made available will be the WPT Legends of Poker final table which will be played at The Bicycle Hotel & Casino late this month. The event is set to a special event as the WPT will be awarding its one-billionth prize dollar. The WPT has so far given out nearly $998 million in the form of prize money for main events held in its tours. The organization has so far conferred 247 WPT Main Tour titles, with 15 belonging to the WPT Legends of Poker.
The WPT has televised a number of exciting poker tournaments since 2002. The current season will be available on FOX Sports Regional Networks across the United States. The new partnership with PokerGo, will allow the WPT to make the content available across digital channels through livestreaming which will extend its reach to new customers.
Poker Central started off as a broadcast company offering poker-focused television programs, but later shifted to a digital only mode. It now offers content comprising live poker action and original programming on poker through various digital channels.
In a statement Adam Pliska, CEO of the World Poker Tour said
The World Poker Tour is pleased to partner with Poker Central to bring livestreaming of televised WPT Main Tour events to the global poker audience. Poker Central shares the World Poker Tour's vision of high-quality, entertaining poker content, and we are proud to have such a committed partner to showcase our events
Pliska added that he hoped that the PokerGo channel will enable poker fans from across the world to enjoy WPT games. Poker Central's portfolio currently includes original programs like Poker After Dark, and Poker Masters along with a livestream of the Super High Roller Bowl as well as the World Series of Poker.
Poker Central President Joe Kakaty said that the partnership was a great fit as the WPT consistently delivered some of the most thrilling and exciting poker content. He noted that the agreement will enable the company to bring poker content to viewers worldwide.
The latest WPT Legends of Poker is scheduled to begin on Aug. 25, 2017 with the livestream final table available on PokerGO on August 31, 2017. Subscriptions for PokerGo are available with a monthly pass costing $10.00 per month while an annual pass costs $99.00.