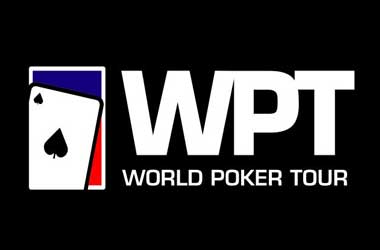 The World Poker Tour (WPT) has continued to expand into new markets as per its strategic long term plans.
The latest expansion sees the WPT continue to focus on the Asia-Pacific market announcing new stops in Australia and Cambodia in 2019.
The stops are scheduled for September and November respectively, featuring huge guarantees!
WPT Australia
The inaugural WPT Australia poker festival is set to take place on September 27 to October 7 at The Star Gold Coast in Broadbeach. The schedule features 10 events, with buy-ins ranging from A$330 and A$5,000, with the action culminating in the AU$2,500 Main Event on October 4. 
Angelica Hael, VP of Global Tour Management for the WPT who was born in Australia said she is thrilled to finally take the WPT brand to her home country. Hael said the WPT was proud to add another wonderful stop to their roster of international events, and what makes it more exciting is the opportunity to be working with The Star Gold Coast which is Queensland's first casino. 
The casino's managing director Geoff Hogg said the latest monumental partnership with the international poker brand further establishes The Star Gold Coast's leading position in the industry. Poker pros from all over Australia are expected to show up for WPT Australia.
WPT Cambodia
Cambodia will welcome the WPT in November as NagaWorld in Phnom Penh will play host. The festival will run for 10 days, kicking off on November 16, running through to November 25, featuring a 17-event schedule. The main highlight of the festival is the $1,100 WPT Main Event with $250,000 in guaranteed prize pool up for grabs. Players can choose from a wide range of buy-ins, starting from $250, all the way up to $5,300.
Hael said the WPT is delighted and proud to bring another exciting WPT event to the Asian market which is currently considered a hotbed for poker. Hael is encouraging players to take part in the festival and enjoy the world-class amenities at the wonderful NagaWorld casino resort.
Poker pros from all over Asia including India, Vietnam, Thailand and the Philippines are expected to make their way over to Cambodia to take part in the inaugural WPT Cambodia festival. 
The WPT continues to strengthen its reputation of being one of the premier poker brands in the world. Based on the success of these two new WPT stops, the WPT could make them a regular part of its international stops.