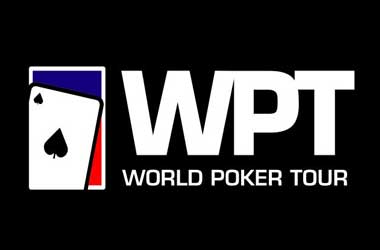 The World Poker Tour (WPT) has announced that it is hosting a tournament in Japan for the first time from November 23-26, 2017 in Tokyo.
The WPT Japan is being held in partnership with the Japan Poker Union Corporation.
The inaugural WPT Japan will have four events and qualifiers are scheduled to take place in local poker clubs ahead of the tournament. Yabuuchi Nobuhiro, a representative from the Japan Poker Union Corporation said that the Japan Poker Union Corporation (JPUC) was pleased to tie up with the WPT.
He said that the WPT was the perfect partner to launch a fresh push for poker in Japan Adam Pliska, CEO of the World Poker Tour was also happy to launch operations in Japan and said that the partnership with the JPUC was a momentous occasion for not only the WPT but also the industry as a whole.
In a statement Adam Pliska said
Japan is a truly spectacular place, and the Japanese poker market is a flourishing one that deserves to be showcased on a global stage such as the World Poker Tour. Having spent a considerable amount of time in Japan, I strongly encourage poker players of all levels from around the world to come to Japan and experience firsthand everything this beautiful region has to offer
Prizes for the WPT Japan events will be packages for future WPT events. The winner of the WPT Japan Main Event will get two packages – one for a Season 17 WPT Main Tour event in Beijing and another one for a WPT event of their choice in the Asia-Pacific region. WPT Japan will also enable players to qualify for the WPT Asia-Pacific Player of the Year leaderboard.
The winner of the leaderboard will take home a $15,000 package that can be used for the WPT Main Tour, WPT500 or WPTDeepStacks events being held in the Asia-Pacific region. Packages include free accommodation and transportation arrangements by the WPT. The player finishing in second place on the leaderboard will receive a buy-in to the Season 17 WPT Beijing Main Event, while the third place winner will receive one WPTDeepStacks main event buy-in plus one WPT500 buy-in for events held in the Asia-Pacific region.
Apart from the WPT Japan, the two tournaments eligible for the WPT Asia-Pacific Player of the Year points are the WPT Beijing and WPT India which will be held November 7-13.