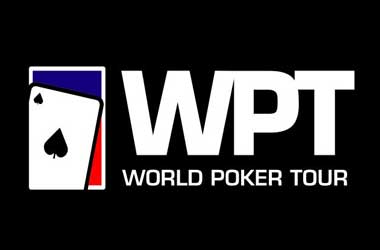 The World Poker Tour (WPT) is taking its television presence to the next level as the company recently announced that it has inked a new syndication deal.
As part of the agreement, the tour's programming will be aired in an additional 22 markets across the US, including Los Angeles, Minneapolis-St. Paul, Houston, and Las Vegas.
It will begin with the airing of Season XII and XIII, two of the best seasons in the tour's history, featuring victories of some of poker's best players, such as Tony Dunst, Chris Moorman, Darren Elias, JC Tran, James Carroll, James Calderaro, Jared Jaffee and Anthony Zinno.
Among WPT's TV affiliates are KDOC (Los Angeles), KBPX (Houston), KCMI (Kansas City), WCSN (Columbus, Ohio), and KSNV/KVCW/NVCW (Las Vegas). Starting January 6, fans around the US get the chance to relive some of WPT's best moments, for free, kicking off with the Bicycle Casino's Legends of Poker from Season XII.
The new deal marks the first time that the WPT will distribute its programming through syndication. By airing its programming across different TV channels all over the US, the WPT gets that huge opportunity to attract new fans, gain more viewers, and widen its customer base. Under the new agreement, the WPT product will be able to reach an additional 15 million households in the country, bringing the total number homes watching WPT to 102 million.
WPT programming is currently accessible on Fox Sports regional networks in America, and in other networks all around the globe. It expanded into Latin America last year and will continue to add more markets in the near future.
Television is just one of the avenues that can make poker more popular. As WPT aims for sustainable growth, it is also currently working with other mediums to promote the product. It has an existing licensing deal with social gaming app Zynga Poker and ClubWPT which is a sweeptakes online poker site.
Partnerships Play Key Deal
Apart from that WPT, also has an ongoing partnership with major online poker sites partypoker and 888poker for its live tournament series. The brand also has a strong presence in the streaming world, running its own channel on streaming services Pluto TV.
Johnny McMahon, WPT Studios Vice President said, this latest deal is just one of the many more offerings in store for WPT fans around the world. Going forward, the company plans to put on top-notch poker action to more viewers worldwide.