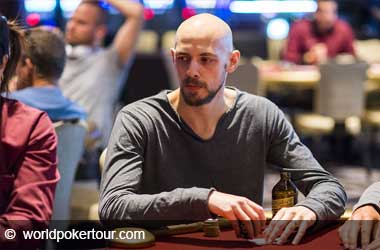 It's been a tough year for the global live poker industry but a good year for online poker players. The COVID-19 pandemic literally shutdown the casino industry and in doing so also closed poker rooms all over the world.
The top land based poker tournament players had to make two decisions. Sit back and wait for things to improve or switch over to online poker. Some players decided to wait it out but when COVID-19 did not go away, then switched over to online poker.
British poker pro Stephen Chidwick is one of the best land based poker players in the world and currently sits on the top of the UK's list with the total live earnings.
Chidwick as close to $34.5 million and holds the 6th spot on the All Time Money list
Chidwick has engaged in online play at GGPoker and has done well for himself in transferring his land based skills to the online arena. The UK poker pro has had a good run in December cashing out multiple times.
We take a look at some of his recent wins.
Chidwick paid the $5,250 buy-in for the High Rollers Blade Closer event and finished in fourth place to clinch $20,970. Small winnings compared to some of his other big wins on the live poker circuit but nevertheless a cashout for him. He finished in third place at the WSOPC High Rollers: $5,000 Sunday $500K winning just over $83,000. He took home a six figure payout with just these two wins.
However, he went on to win even more cash when he took second place in the High Rollers Blade Opener which had a $5,250 buy-in. Chidwick ended up taking home another $35, 917. He also secured an 8th place finish in the High Rollers Sunday PLO Main Event and collected $4,462.
GGPoker Making Players Happy
GGPoker has leveraged the pandemic probably better than any other poker site out there to establish its brand. The online poker room continues to make players happy with hosting a number of exciting online poker events. Some of the players that have had decent cashouts during the last week include Ireland's Scott Margereson and Artur Martirosian from Russia.
Margereson took part in the WSOPC High Rollers which had a $2,500 buy-in and finished in first place for $77,253 while Martirosian came in second and collected $57,931.