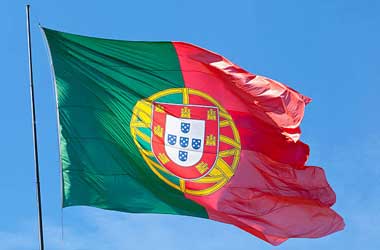 The long wait is finally over and Portugal is joining the merged online poker pool of Spain and France. In a resolution by the Portugal regulatory board, Serviço Regulação e Inspeção de Jogos do Turismo de Portugal (SRIJ), the technical requirements for Portuguese operators to release shared poker pools were finally given the green light.
Published in the official Diàrio de Republica, the new regulations have already taken effect and PokerStars will be the first operator to make the move to incorporate the Portugese market into the already merged France-Spain market.
PokerStars, the flagship online poker brand of The Stars Group, is the very first operator to take advantage of the merged Spanish-French-Portuguese pools since it is the only country with operations in all three countries. The addition of Portugal to the already huge player pools of France and Spain is expected to revolutionize the online poker landscape in Europe.
In a statement, Rafi Ashkenazi, Chief Executive Officer of The Stars Group, said
Adding Portugal to France and Spain will expand the pool of players in Southern Europe. This is great news for players, who will benefit from larger player pools with bigger prizes, better promotions and a wider selection of games, which we hope will continue to deliver positive results in those markets.
Trio Series Launch
To celebrate the launch of the poker liquidity in Portugal, PokerStars announced the 'Trio Series', a 78-event online tournament open to players in Portugal, Spain, and France that will have €5 million in guaranteed prize money. The highlight of the tournament will be the Main Event which will have a €500,000 guarantee. The Trio Series will be held from June 3 to 13.
The Trio Series comes after the two successful events in the merged Spain-France pools: the Spring Championship of Online Poker (SCOOP) in April that saw a total of €11.7 million in guarantees; and the FRESH (France Espania Hold'em) Series that generated a total prize pool of more than €6 million.
With the success PokerStars is seeing in its merged online poker pools, new operators are gearing up to take advantage of the shared liquidity agreement. French operator Winamax is very keen on launching operations to cover the three markets. Winamax has yet to make an official statement about a launch date but the company has already started hiring new employees with an emphasis on bilingual fluency in French and Spanish.
Although Portugal has already joined the three-way liquidity, Italy is still yet to make good on its promise and join the shared liquidity program. Things have started moving in the right direction as the country's regulator has started accepting new applications for gaming licenses.