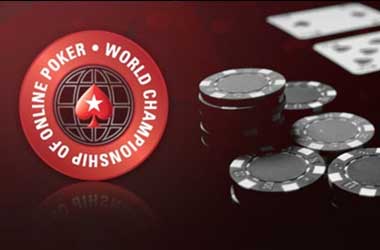 The World Championship of Online Poker (WCOOP) is set to return next month to PokerStars and will feature a record $75 million in guarantees! The annual online poker series kicks off on September 5, with players getting the chance to take part in a total of 73 events, spread across 20 days of poker action. 
This year's edition of the WCOOP offers the largest guarantee to date, and comes with a wide range of formats and buy-ins, as well as plenty of methods to qualify.
There is something in store for players of every bankroll level, as the buy-ins for each event are being offered in three tiers – low, medium and high. With satellites and freerolls also running throughout the series, there are plenty of ways for poker aficionados to enter into WCOOP events at a cheaper price.
The 2019 WCOOP is going to be huge for everyone and the PokerStars team is excited for how things will pan out.
WCOOP 2019 Highlights
Some of the highlights of the 2019 WCOOP series are the Low and High Main Events taking place on September 22. To be able to enter into the Low Main Event, you only need to deposit $55 and you will then get the chance to compete for a guarantee of $1.25 million. Meanwhile, the High Main Event comes with a buy-in of $5,200, with a whopping $10 million prize pool. 
A new event is also set to debut at the series, as part of PokerStars' newly-formed partnership with mixed martial arts company, the Ultimate Fighting Championship (UFC). Taking place on September 15, the UFC Tournament offers four buy-in options for players, starting from $11 (bantamweight), $109 (lightweight), $1,050 (middleweight), all the way up to $10,300 (heavyweight).
The 2019 WCOOP schedule also includes a $55 buy-in charity event which happens on September 8, with all the rake collected going towards the Right to Play Charity which is a partner with PokerStars. 
Leaderboard Prizes Up for Grabs
To make the festival more exciting for everyone, there will be a leaderboard race in the low, medium and high categories. An extra $50,000 will be awarded to the top three finishers of each tier, with the overall leaderboard winner taking home an additional $20,000.
For the latest updates and more info on the full schedule of the 2019 WCOOP, you can check out the PokerStars website.