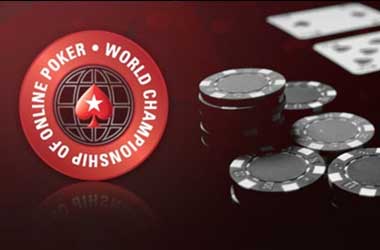 PokerStars has announced two new promotions to hype up its flagship festival, the World Championship of Online Poker (WCOOP), one of the world's most popular online poker tournament series.
The 2021 WCOOP will run from August 22 to September 15, featuring a whopping $100 million in combined guarantees.
This year's WCOOP is the largest ever in the festival's history in terms of the guarantees on offer, and PokerStars is wasting no time in generating publicity for the upcoming series by launching two new promotions, one of which is the "Road to WCOOP" which will give away $1 million in WCOOP tickets.
Between now and August 21, players get the chance to win WCOOP tickets by participating in the Road to WCOOP promo. They only need to opt-in each week via the Challenges window in the PokerStars client, and choose their preferred Redemption Points Target (Low, Medium, or High).
They will then qualify for a draw where they could win WCOOP tickets, with values ranging from $5.50 to $5,200, depending on their chosen stakes.
If you are not lucky enough with the draw, you will be given a second shot at winning a WCOOP seat via the Ambassador Freeroll scheduled for Sunday, August 22. WCOOP tickets worth $200,000 will be up for grabs, including a $530 Main Event seat which will be awarded to the player who successfully eliminates a PokerStars ambassador during the tournament.
50/50 Series
WCOOP tickets are also being given away in the ongoing 50/50 Series which will run through August 15. The series makes a return this month, after a successful inaugural event back in January.
The second edition of the 50/50 Series features 50 tournaments, each with a buy-in of only $50. A total of $7.5 million in combined guaranteed prize pool will be up for grabs across the entire series, higher than the $6.2 million it offered earlier this year. In addition to that, all tournament winners will walk away with a WCOOP Main Event ticket worth $5,200, representing an extra value of $260,000.
But not only that. Players may also win their way into the $5,200 WCOOP Main Event for just a tiny investment by taking part in exclusive 50/50 WCOOP Spin and GO tournaments which cost just $1.50 to enter.
Visit the PokerStars website now for more details on the ongoing promos.