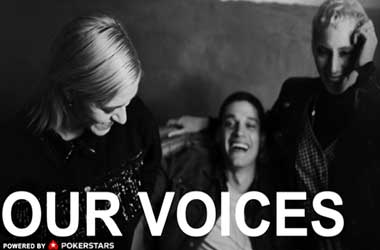 PokerStars celebrated International Women's Day on March 8 by launching a project focusing on women in poker.
"Our Voices" is a female insights community providing a space where women can share thoughts and give feedback on relevant poker-related topics, with an aim to promote equality, inclusion, and belonging in the world of poker.
Through "Our Voices", PokerStars will be consistently engaging with female poker enthusiasts on how to better improve their offerings and make the platform more inclusive for every player.
The site will initiate discussions regarding possible areas for improvement, and will take into account the thoughts and opinion of the female poker community. "Our Voices" will put all of those feedback in one place, making sure that they are being taken seriously.
PokerStars remains committed to making sure that its future plans and activities will involve female perspective, to remove unnecessary boundaries and make poker a game for all, regardless of gender, age, race or skills.
Rebecca McAdam Willets, Associate Director of Consumer Engagement and Public Relations at PokerStars, emphasized the importance of listening to the female poker community to make the game better for everyone. While poker is generally male-dominated, there is also an active community of women passionate about the game, and they too should be catered to. She said their new project is all about making each voice count.
PokerStars Continue to Promote Equality in Poker
On March 7, PokerStars ran a special edition of its Women's Sunday tournament, reducing the entry fee to just $22. Apart from the prize pool, participants were also able to compete for three tickets into the $12.5 million-guaranteed Sunday Million 15th Anniversary event set to take place on March 21.
PokerStars will stick to the $22 buy-in in the next few weeks to be able to attract more female players. It is one of the tournaments that the site is closely looking at in order to boost female participation and engagement.
Last year, it also lowered the buy-in for Women's Sunday to celebrate International Women's Day. PokerStars said it's just one of the areas they're working on to offer better value for female players. Over the years, the site has been at the forefront of promoting inclusion and equality in poker. It has launched various promotions and tournaments, created unique content, and put together multiple women-focused activities for that purpose.
"Our Voices" is the site's latest effort of ensuring that women's voices are heard, and that their ideas and contribution are also given utmost importance, in a game dominated by men.