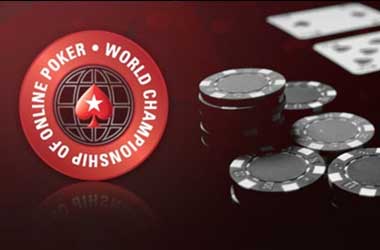 Summary
Multiple WCOOP events cancelled midways including Main Events
PokerStars confirms the cancellation was due to technical difficulties
PokerStars to compensate players based on three options
It's a nightmare for both real money online poker rooms and players when they run into technical difficulties in the middle of an important online poker session. That's exactly what happened to players on the PokerStars platform over the weekend.
PokerStars was running multiple events as part of its popular World Championship of Online Poker (WCOOP) festival. Sunday was a big day for both PokerStars and its players as multiple WCOOP Main Events were underway when players started experiencing problems.
PokerStars initially went with a 90 minute break to see if it could identify and fix those problems. When the online poker operators was unable to come up with a solution, it decided to cancel all events taking place and inform players of the same. Some of the events that were impacted due to this included all 6 PLO and NLHE WCOOP Main Events.
A number of top poker players were taking part in the $10,300 WCOOP 92-H NLHE World Championship which also had to be cancelled. Some of the players that were part of this tournament included Fedor Holz, Ramon Colillas and Talal Shakerchi.
This was a big blow to PokerStars who informed its players that the cancellation was due to technical difficulties but did not share anymore information as to what exactly was the cause. PokerStars did inform its players via social media that they will be compensated based on the operator's compensation policy which has 3 options on offer.
Players Will Be Compensated As Follows
The first option is for players to get their buy-in and fees in full. The second option is to roll forward – this is where players who are not in the money get their tournament fees back in full and the remaining prize pool is split with the players who are already in the money. The prize pool is split with the first 50 percent given away evenly and the remaining 50 percent distributed based on player chip count.
The third and final option is for players who are in the money to receive their tournament fees. The minimum prize due before the cancellation is then given to each player and the balance prize pool is split based on player chip count.