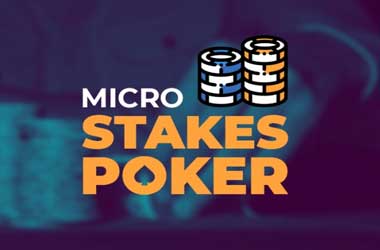 Pursuing a poker career isn't as easy as it looks. It isn't enough that you have a burning passion for the game. You need to put your skills to the test and strive to improve your play.
It requires consistent practice and relentless determination to learn and adapt to evolving techniques and strategies. More importantly, you have to manage your bankroll properly to stay longer in the game.
If you're just starting out, the smartest thing to do is to begin grinding from the bottom and gradually move up if you feel you're ready for the next level. With tons of sites promising they have the best low-stakes tournaments, it's crucial to choose the right platform where you can hone your skills and grow along the way.
We're happy to say that we can help you with that.
A selection of microstakes tournaments
Below are three sites hosting microstakes tournaments which are great for those who have just hit the road.
Nano Tournaments on Unibet Poker
Unibet Poker is running tournaments with "nano" buy-ins starting from as low as €0.01. In fact, the site is hosting nano versions of their popular big buy-in tournaments such as Deep Impact, Titan, Black Hole and Comet.
For a tiny investment, you can take a shot at realistic guarantees of between €16 and €200. It's a great place to start without putting your entire bankroll at risk.
Bounty Tournaments on Betfair
Betfair Poker is home to some of the most affordable online tournaments. For as low as €0.20, you can enjoy a wide range of formats with guarantees of at least €20.
They have plenty of Bounty Hunter tournaments at this level, but you can also go a bit higher in the Rebuy and Mini Senpai tournaments, each carrying a €1,000 guarantee.
The site is also running spin promos for new members giving away extra cash. You can download the app and try for yourself.
888poker WonderWorld
If you're looking for the best value tournaments, then 888poker is the place to go. The online platform is currently running a $100K-GTD WonderWorld tournament which you can enter for a buy-in of only $1. Apart from that, you can also take a shot at Turbo and 4-Max tournaments, as well as a Pot Limit Omaha tournament with a similar entry fee and guarantee. Add to that some Turbo tournaments available for just $0.50.
888poker is also running a special freeroll promo called Trails of Fortune between now and August. Do check out the site for more details.