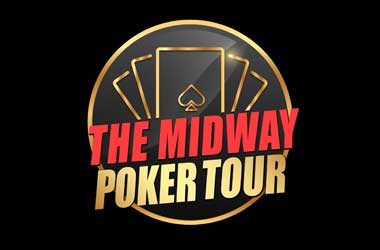 It's been almost a month since the inaugural Midway Poker Tour was hit by a payout controversy and till date a number of players have yet to be paid in full, despite promises by the tour's owners and organizers that they would sort things out.
This was supposed to be a charity event with 4 KIDS Sake, Inc. being the recipient charity.
The scandal revolved around the $1,100 buy-in Main Event which ended up with the top 31 finishers not being able to receive their full winnings, partly because of the Illinois Charitable Gaming Acts and Regulations, which states that charity tournaments cannot pay more than $500 in cash on top of the actual buy-in amount.
The event ran in collaboration with Illinois-based not-for-profit organization 4 KIDS Sake, Inc.
Organizers awarded the payouts in the form of precious metals on a promise that a trader was ready to buy them back. But it never happened.
Where Is Dan Bekavac?
When chaos hit the venue, the tour's founder Dan Bekavac was nowhere to be found. He issued a statement a day later on October 5, apologizing to the players and pledging to make them whole, but until now, that promise has remained unfulfilled, with just 19 of the 31 players being repaid.
Worse, the affected players were only paid a flat 30 per cent of their actual winnings amounting to a total of $12,546. Meaning, there's still $50,185 of missing money yet to be received by its rightful owners. It has also emerged that among the 19 players who were repaid, only two (Rocco Pace and Nicola Ditrapani) came from the final table.
The remaining 12 players that still haven't been made whole include the Main Event winner Renato Spahiu who should have walked away with a $55,060 top prize. Adding insult to injury was Bekavac's continued silence on the issue, with some players reporting that they've been reaching out to him, but their calls and messages had been left unanswered. A number of players who reached the final table are now considering taking the matter to the courts.
Midway Poker Tour Not Paid 4 KIDS Sake, Inc
The 4 KIDS Sake, Inc charity also wasn't able to receive the agreed- upon amount they should have earned, which was supposed to be 50% of net proceeds, as Bekavac and his team claimed that the operational expenses were more than the amount collected during the event.