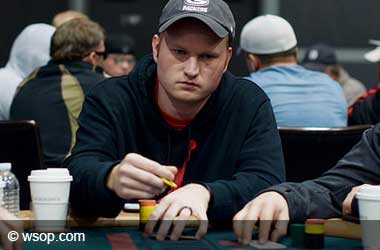 The majority of poker players around the world find it difficult to be consistent when it comes to winning. There are few poker players who have the formula at winning consistently and Josh Reichard is one of them. Just last month, the American poker pro won another World Series of Poker Circuit (WSOP-C) ring, making him an 11-time WSOP-C winner.
Reichard emerged victorious in the $400 Pot Limit Omaha event held at the Potawatomi Hotel & Casino, which is one of the major casino's in his home state of Wisconsin. He is now ranked second on the all-time WSOP-C rings list, with just one ring behind Valentin Vornicu.
The Wisconsin native's poker success is not limited to the WSOP-C. In November 2018, Josh Reichard took down the Heartland Championship Event which took place at Ameristar Casino East Chicago. He took home $221,293, the largest cash of his career. Reichard's live tournament earnings now stand at more than $1.2 million.
Young Poker Pros Can Learn From A 11 Time WSOP-C Champ
With several achievements under his belt, Reichard has a lot of advice to share to aspiring poker players.
Understand the Different Styles of Play
Josh has been greatly influenced by his poker playing dad Brett Reichard since he first embarked on the poker journey. While his father initially taught him to play aggressively, a lot has changed through the years and today Josh has improvised his strategy to become a consistent winner at the poker table.
He believes that poker pros should be exposed to different styles of poker and then work out what style works best for them.
Connect With Other Pros
Reichard also thinks having a great group of poker minds to share ideas with helps big time in improving one's skills. By being part of a poker mastermind, you gain valuable information and experience from your group of poker players and this will give you a better understanding of the various poker techniques, will allow you to find out what works best for you and be better prepared when you see other players come out with a new strategy against you.
Stay Focused and Set Goals
Reichard says he maintains a calm attitude at the poker table. He advises poker players to remain level-headed and not get too emotional when they play. A professional poker player must be prepared to experience the highs and lows of poker. If they are not mentally strong, it is difficult to be fully focused and win consistently. Most importantly, Josh says players should set specific poker goals. It will serve as a driving force for them to always stay on top of their game.
Josh's has two goals that he would like to accomplish in the coming months. The first is to win a WSOP gold bracelet and the second is to win another WSOP-C ring and draw level with Vornicu.