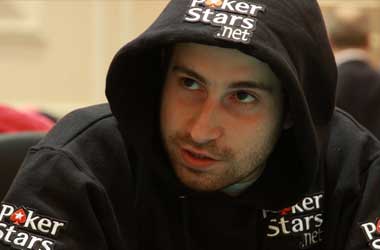 Jonathan Duhamel could be forced to shell out millions in taxes after being embroiled in a tax dispute with the Canada Revenue Agency (CRA) over his poker winnings.
Canadian authorities claim Duhamel is liable for more than CA$1.2 million in unpaid taxes, as his poker playing is considered a "business". Poker winnings are not taxable in Canada, but the country imposes taxes on Canadian residents engaged in any type of business.
The CRA argues that Duhamel acts like a "serious businessman" when playing poker, and that his main income is derived from being a professional poker player. The agency is specifically targeting the years 2010 – 2012, during which Duhamel won his first bracelet at the 2010 WSOP Main Event for $8.9 million.
The CRA said Duhamel owes the Canadian government CA$1,219,114 in back taxes but the poker pro could end up paying more, with Quebec authorities also likely to take taxes as well, bringing the total to more than $2 million.
Duhamel Fights Back
Based on his Hendon Mob profile, Duhamel has won over $18 million throughout his career, his 2010 Main Event win being his biggest score. He currently sits at No. 33 in the All-Time Money List, and No. 4 in his home country of Canada.
Duhamel contends that his poker earnings are the result of chance, considering that he never had any prior formal training in poker. Therefore, luck played a huge role in his massive winnings. He argues further that the "professional poker player" attached to his name was only part of PokerStars' marketing strategy when he was still serving as ambassador for the brand.
Case Goes To Courts March 2021
The CRA maintains that Duhamel's poker activities cannot be considered recreational gambling, owing to the fact that he played the game over an extended period, usually reaching more than 40 hours a week.
The agency also cited Duhamel's lack of any other income apart from poker, as well as his piece swaps as proof that he did ran a business out of the game that he plays. He allegedly spent $4.1 million in piece swaps during his 2010 WSOP Main Event win, and secured a $1 million contract with PokerStars in 2011.
But there's no clear answer as to why the CRA is only singling out Duhamel's poker earnings from 2010-2012. Obviously, his career did not end there. From 2013 – 2015, he was able to add another $6.5 million to his winnings. It was during this period that he won his second bracelet after taking down the $111,111 High Roller for ONE Drop for nearly $4 million.
If no settlement is reached in the case, the matter will be taken to the courts in March 2021.