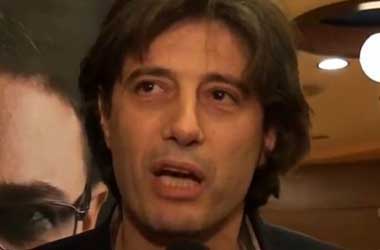 An illegal Italian poker operation has been shutdown by the local authorities for allegedly having links to the mafia.
According to local media reports, eleven illegal gambling sites have been shut down by the authorities on suspicion of having links to the Naples based Camorra mafia.
The police also arrested eight people and put another ten suspects on house arrest for allegedly running this illegal gambling operation.
Additionally, 46 suspects are being investigated by the police.
A local nightclub named "Jamm Jamm" alleged to be owned by the Mafia is at the center of the investigation with the police seeking to close down the remaining 23 businesses linked to the club. The police have alleged that the gambling sites were being run without a license and were defrauding players by rigging the game to make it impossible for players to win large pots. Some of the sites shut down by the authorities are betfaktor.com, planetwin365.com, pkgambling373.com, dgbpoker.com and pkwildpoker.net.
Last year in an operation codenamed "Gambling", the Italian Anti-Mafia Police arrested 41 people and seized cash and assets worth €2 billion. The police also shut down 82 gambling websites and froze the assets of 11 companies for allegedly having links to the Mafia. According to the police, these illegal gambling websites were being used by the Mafia to launder money and generate significant revenue for criminal activities. The operation dug up the names of many reputable businesses that are now suspected of also having links to the Mafia. The latest crackdown on Mafia-run gambling websites is the largest since operation "Gambling".
Planetwin365 has come out with a statement and has denied operating without a license. It has blamed the Mafia for exploiting its brand name and denied any wrongdoing. Companies like OIA Services Ltd. are also being implicated in the police report based on the investigation. OIA for their part have denied involvement in any illegal activity and claim that their website has been closed to Italian players since January 2015.
The police investigation has unraveled a vast network of businesses having links to the Italian mafia. According to reports made in January there are allegedly 12,000 online gaming terminals in clubs and bars all across Italy that are being run by a criminal gang headed by Luigi Tancredi (shown above).
These gaming terminals are then used to access illegal gambling sites and reportedly generate €11.5 million on a daily basis for the gang.
The online poker industry in Italy has declined steadily over the last 24 months as strict regulations and high taxes have pushed online poker players in Italy to play on illegal gambling websites, making them an ideal target for criminals to exploit.