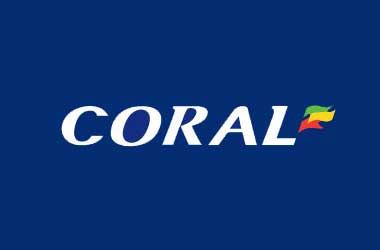 As autumn is fast approaching we have noticed many online poker sites starting to roll out a range of special promotional offers which they are hoping you will find too attractive to ignore! As the weather is about to change and the nights will start closing in much sooner than you have been experiencing throughout the summer months, if you are looking to spend some time playing poker online then make sure you checkout what the Coral Poker site has to offer you.
In fact we have just learnt they have put together a series of freeroll poker tournaments which all of their real money depositing players are going to be able to take advantage of, and based on how much you deposit and play you could find you gain entry into up to four of these Friday night freeroll poker tournaments!
Every Friday night at 8pm Coral Poker have a total of four freeroll poker tournaments on offer, each of them have a £250 prize pool so there is some fairly substantial amounts of cash up for grabs. However, these tournaments are only accessible to players who have made a deposit and played their real money poker games at any time from Saturday 00:00 to Thursday 23:59 the previous week.
To gain entry into the first tournament of the night you simply have to fund your Coral Poker account and earn at least 10 poker points with that deposit, and as soon as you do you will be issued with a free entry into the first £250 tournament on the following Friday night.
If you deposit £25 and earn at least 25 poker points via that deposit then you will gain an entry into the first and second freeroll poker tournament held on the following Friday night.
If you deposit at least £50 or more and then you go on to earn at least 50 poker points with that deposit then you get access to the first three freeroll Poker Tournaments on the following Friday night.
Finally, if you want to get access to all four Friday Night Free Roll Poker tournaments all you need to do it to make a deposit of at least £100 or more and then go on to earn a total of at least 100 poker points and then you will be invited to take part in all four of those tournaments which have a combined prize pool of a very large £1000.
Want to improve your chances of winning then checkout our top 10 poker books which will help boost your poker skills.