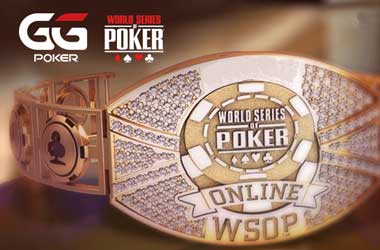 GGPoker has confirmed that this year's World Series of Poker (WSOP) Online Main Event will feature a $20 million guarantee, down $5 million from the $25 million offered during the inaugural tournament in 2020. The buy-in will stay at $5,000.
The decision to reduce the guaranteed prize money is understandable, as participation numbers are expected to also decline this year, with the live poker scene now back in operation and COVID-19 restrictions eased worldwide.
Last year, the $5,000 buy-in WSOP Online Main Event attracted 5,802 entries and ended up awarding more than $27.5 million in total prize pool, to become the largest online poker tournament in history.
It earned GGPoker a Guinness World Record. The influx of players was driven mainly by the COVID-19 lockdowns which led to a massive surge in online traffic.
While it would certainly be hard to match the record-breaking success that the inaugural event was able to achieve in 2020, the 2021WSOP Online Main Event is still expected to be huge and will likely go down in history as one of the biggest online poker tournaments ever held. It will once again run on GGPoker, as part of the international leg of the WSOP Online Bracelet series.
Let's take a look at how this year's WSOP Online Main Event compares to the largest online poker tournaments in history.
The inaugural WSOP Online Main Event in 2020 currently holds the record for the biggest-ever online poker tournament. It took place in August last year and featured a $25,000,000 guarantee. It was able to surpass that figure after pulling in a 5,802-entry field which generated $27,559,500 in total prize pool.
The 2018 and 2019 editions of partypoker's MILLIONS Online tournament are ranked second and third-largest respectively. Both guaranteed $20,000,000 but ended up awarding $21,835,000 (2018), and $21,090,000 (2019).
The 2021 WSOP Online Main Event's $20 million guarantee puts it on par with partypoker's MILLIONS Online tournament. It would likely claim at least the fourth spot in the current rankings, and is expected to be bigger than PokerStars' $12.5M GTD Sunday Million 14th Anniversary event in 2020, which generated a total prize pool of $18.6 million.
Not Yet Finalized