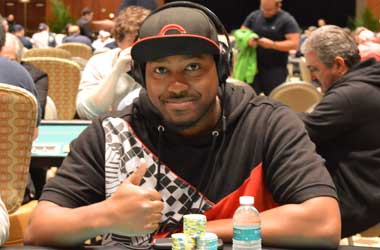 The Borgata Spring Poker Open Championship turned out to be a great success and the Main Event was the highlight of the poker festival. The $2,700 Main Event attracted a total of 505 entries and many of them were from top poker players in the country. The man who came out on top was David Jackson who won the final table and took home the biggest prize of his career winning $304,929.  

This win was special for Jackson as it marks his eleventh tournament win and also his second win at the Borgata. Jackson's previous six figure win was $183,498 when he took fourth place at the 2014 World Series of Poker. With his recent win, his total career prize money has now gone up to $1.8 million.

The 2019 Borgata Open Main Event put up a $1 million guarantee and it invoked a lot of interest as shown by the 505 players that registered. The competition was tough right from the start but Jackson slow but surely made his way to the final nine. To give you an idea of the competition, some of the players that took part but did not make it to the final table included Scott Blumstein, Tom Cannuli, Joseph Galazzo, Daniel Santoro and Will Failla.

Borgata Hotel Casino & Spa

Final Table Action

The final table saw some fantastic poker action especially as it came down to the last 5 players. Michael Cohen was eliminated in 5th place taking $68,579 for his efforts while Jake Toole took 4th place and won $87,561. The final three players at the table were Jackson, Shannon Shorr and Vladimir Alexandrov.

Alexandrov was the next to go and took home $110,216 for his third place finish. Shorr had a good run towards the end and had a 6-1 one lead. It looked like he would finish the game and end up on top but Jackson did not give up and slowly turned the tide in his favor.  This spoke volumes about Jackson's composure and his ability to stick to his strategy under pressure as Shorr was the more experienced player between the two and had over $6.5 million in career prize money.

The pressure that Jackson imposed round after round proved to be too much for Shorr to handle and in the end it was Jackson who came out on the winning side. Shorr took home $171,448 for his second place finish.