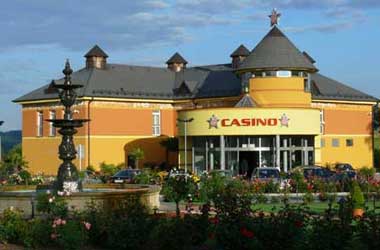 The King's Casino in Rozvadov, Czech Republic has the biggest and most popular poker room in all of Europe. Kings Casino has announced a new policy in the wake of the coronavirus outbreak.
In a recent Facebook post (show below), the poker room said it will temporarily ban Italian customers from entering the casino after the Czech Republic recently reported its first confirmed cases of the COVID-19 infection.
The new policy has forced the cancellation of events that were specifically targeting Italian players.
Note From Author: With the outbreak of coronavirus around the world, this maybe the perfect time to try you hand at some online poker for real money. With online versions of the game you won't need to even leave your house…
These events were originally scheduled to take place at King's Casino in March and April. The schedule goes back on track by May, 2020. The restriction was announced with immediate effect, and will continue to be in place as officials monitor the situation. King's Casino management said they will lift the ban as soon as the situation improves.
Outside of Asia, Italy has recorded the most coronavirus cases at more than 2,200. The virus also claimed 79 lives so far in the country. Czech Republic currently has five confirmed cases, and two of the individuals infected by the virus have been to Italy in the past few weeks.
The figures prompted some airline companies such as American Airlines and Delta to impose travel restrictions to Italy.
Multiple Poker Tournaments Get Cancelled
The ongoing outbreak claimed another poker event, the Malta Poker Championship, which was supposed to take place in late May at the Portomaso Casino, St Julians, Malta. Tom Brady, the Operations Director at Amateur Poker Association & Tour also announced on Facebook that the tournament has been cancelled, alongside the APAT Maltese National PLO Championship.
Back in February, Triton Poker postponed the Jeju stop of its Super High Roller Series. Similarly, the World Poker Tour (WPT) also decided to take a break from holding events in Asia in the next three months due to the uncertainty surrounding the coronavirus epidemic. Officials cancelled its upcoming event in Vietnam, and postponed the season finale in Taiwan.
The poker world is now awaiting updates from the World Series of Poker (WSOP) as to whether or not the festival pushes through this summer. There are .concerns that the event might also be cancelled due to the coronavirus outbreak, but WSOP officials have assured everyone that the schedule remains intact and there are currently no plans to cancel the event.
The global death toll from the coronavirus, which started in the city of Wuhan in Hubei, China, has now exceeded 3,000 with more than 95,000 confirmed cases across 84 countries and territories.