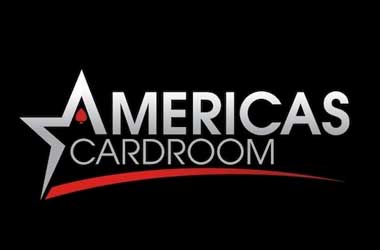 Americas Cardroom (ACR) has introduced a new way of publishing tournament results and poker game statistics. Called "Pulse", the tool reveals the players who are making it big at the tables.
Pulse is a fresh section on the US-facing site that allows players to monitor their opponents' performance.
The tool helps players categorize their searches through five widgets: Most Final Tables, Most Bubbles, Top 100 MTT Cashes, and Top 100 MTT Winners. ACR is also looking at adding a Top 100 Jackpot Poker Games very soon.
In addition to this, players can also filter their searches according to three separate time periods: Yesterday, the Last 7 Days, and the Last 365 Days. This gives players an idea on who are currently having a good run at the tables, and who have been enjoying stable and consistent performance.
Players can always search for tournament results in a similar way, but the manner by which information and data are gathered in ACR's Pulse offers players a quick and convenient way of identifying the top performers, as well as those who are not faring well.
Move Towards Transparency
While other poker sites are focusing more on promoting player anonymity, putting in place restrictions in accessing player information, ACR, along with its sister sites on the Winning Poker Network (WPN) are taking a different route. The latest move is understandable, considering that WPN is pushing ahead with its latest strategy of absolute transparency.
In April, the network launched its banned accounts policy, baring open the names of players discovered to be bots, alongside the names of affected users. The policy comes as part of its ongoing crackdown against automated programs that intentionally put some players at an unfavourable position.
So far, dozens of bots have been banned, and majority of the anomalous accounts hail from Europe, with Latvia topping the list. Over $1.1 million in funds has since been returned to the affected players.
Post Your Feedback
The new ACR Pulse benefits players in two ways: first, it's relatively easier now to exactly see who's crushing the MTTs, giving you an idea of the successes and failures of your potential opponents, and second, the new Pulse section is a badge of honor for those at the top as their skills and impressive performance are displayed for the world to see.
ACR wants to gather as much feedback as possible regarding the new tool. Those who have something to say regardless if it's positive or negative, can post their comments via the section's Feedback box. Suggestions regarding ranking categories have also been welcomed.