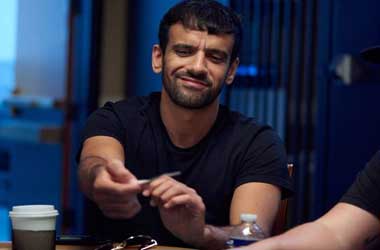 The 38th season of the popular reality TV show Survivor just ended and speculation is already circulating as to who will make it to the list of the 20 castaways for the show's fall season titled "Island of the Idols". During the season finale on Wednesday, it was made public that Survivor legends Sandra Diaz-Twine and Boston Rob Mariana will return to mentor the contestants.
The TV show has featured a number of poker players in the past. Based on the rumors going around, another poker star is set to join the next season and the castaway is none other than World Series of Poker (WSOP) bracelet winner Ronnie Bardah. CBS has yet to release the official cast of Survivor: Island of the Idols.  
While no official confirmation on Bardah's participation has been announced, it will not come as a surprise if another poker pro gets featured on the list of 20 castaways. Last year, Australian poker pro and WSOP winner Jackie Glazier also appeared on Survivor Australia. Arizona's Garrett Adelstein and Las Vegas-based player Jean-Robert Bellande also took part in Survivor: Cagayan and Survivor: China respectively.
Unlike Bellande and Adelstein who became popular in the world of poker after their stint on the show, Bardah has won quite a few poker tournaments prior to his rumoured Survivor gig. Bardah won the 2012 WSOP Event #40: $2,500 Limit Hold'em for $182,088 and, along with a gold bracelet. He'd cashed the WSOP Main Event for five consecutive years, from 2010-2014, making a name for himself in the poker community. Bardah has over $1.3 million in lifetime earnings.
Will Bardah Work With Mariano?
Considering his poker background, it would be exciting to see Bardah get some lessons from fellow poker player Robert Mariano who won Survivor: Redemption Island back in 2011 for $1 million. Mariano is frequently seen at Jason Sommerville's Run It Up Reno where he captured an $85 All In or Fold tournament, winning $5,051. His lifetime poker winnings currently stand at $145,070. Mariano is married to fellow Survivor winner Amber Brkich.
The 39th season of Survivor was filmed from late March until late April. During this time, Bardah's Twitter account went silent. Contestants are not allowed to talk about it without proper consent from the management and the show's producers.
While the next season of Survivor has already been filmed, the show's premiere is scheduled for September. That being said, fans will have to wait for the release of the final cast to see if Bardah will really be appearing on the reality show.