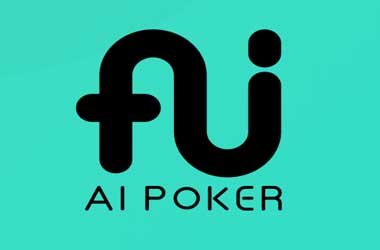 A new project has just been launched aiming to revolutionise the traditional business model being adopted for online poker games. AIPoker is looking to do this by incorporating artificial intelligence into its poker offering in a bid to offer variety and innovation to the global online poker community.
AIPoker, the first of its kind in the world of online poker was made possible by Singapore-based AIGame Foundation. The online platform was launched on December 4 in Seoul, South Korea integrating the most advanced technologies of AI, blockchain and big data.
AIPoker was showcased among other quality projects worldwide at the 99EX Global Launching Conference & Initial Project Launching. The 99EX trading platform is part of the Open and Win-Win Exchange Plan led by OKEX, the world's top digital currency exchange.
With online poker experience spanning over a decade, the AIPoker team helped establish China's poker industry by creating online gaming platforms and organizing major events involving poker clubs and industrial media. AIPoker plans on giving back all of their operational income to the community.
Interruption Traditional Online Poker Offerings
AIPoker will overturn traditional gameplay through an AI-enabled strategy system with human-like strategic capabilities. The online platform will allow users to edit and create strategies, while the machine applies these strategies in several games in a precise manner. This core gameplay is inherited from AIGame Foundation's tech patents.
Players will have the chance to play in a significantly bigger number of games than usual with a high-win-rate strategy option available for newbies. The player who wins the game and the person behind the strategy will share the prize.
Players can monitor their progress through a visual chart which presents various statistics, enabling players to improve their strategies and step up their game. AIPoker's big data system is also capable of more in-depth methods like machine learning simulation as well as data mining that can help optimize gaming strategies.
The integration of blockchain technology into the AIPoker platform allows users to use Bitcoin, Ethereum and other blockchain currencies, offering a more convenient payment channel for poker players all over the world.
Dong Wang, Chairman of the AIGame Foundation, said their business model is aimed at transforming players' wisdom into value. He said the new platform can help solve issues currently experienced by existing blockchain-based gaming projects and will promote digital currency.