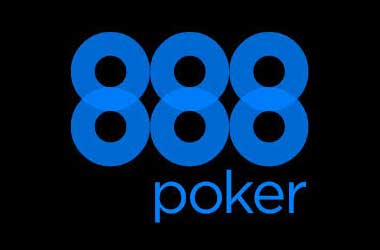 888poker has rolled out the biggest-ever update to its mobile app, which now flaunts a new-look lobby, redesigned portrait layout, and a new replayer. The changes currently apply to Android devices, and the operator has yet to confirm whether they will be rolled out for the iOS platform as well.
The updated 888poker Android app greets users with a new lobby layout which is now in portrait view, allowing for a smoother and more convenient player experience. The side-swiping interface has now been replaced with a grid format, enabling players to easily select the games they'd like to play.
The latest update also removes the need for players to set their preferred stake range by using sliders as they can now directly choose from pre-determined stake ranges that will send them straight into the game.
888poker has also injected a social element into the app by now allowing players to throw virtual objects at each other to make playing at the site more fun and exciting. The traditional text chat has become a thing of the past, and interaction among players will now be emoji-based. Also, the tournament search option now comes with filters to help players in getting to the exact tournament according to their personal preferences.
Multi-Tabling Support
The mobile app now supports multi-tabling, with players allowed to play up to four tables at the same time. There are buttons located along the top portion of the screen, enabling players to move between tables. A preview of the hole cards is also displayed, and players are notified when action is active via an alert icon.
Take note though that the latest mobile update only applies to Hold'em games, meaning PLO lovers would need to use the desktop version in order to play. The new mobile client is also not yet available to UK players, though they won't have to wait that long to enjoy the new features as they will be rolled out in the market very soon.
To sum up, here's what you can expect from the latest update to the Android mobile app — it has a redesigned lobby in portrait mode; there's a new replayer with streamlined Sit & Gos; changes only support Hold'em games at the moment; players can now multi-table (4 tables max).
The updated mobile app is available for download on Google Play Store.