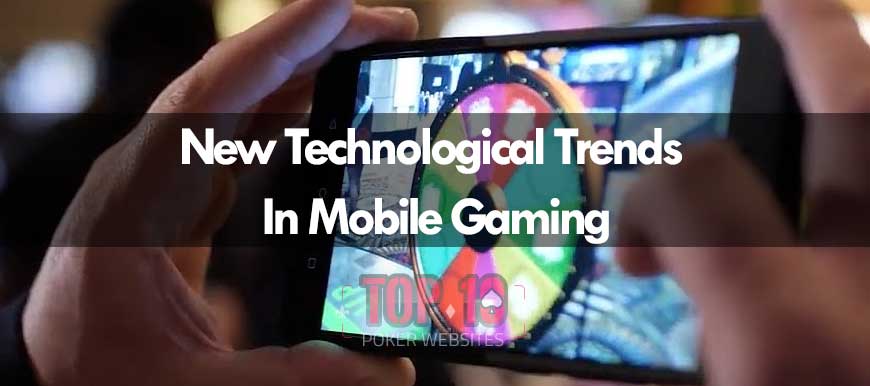 With unprecedented growth in the global use and advancement of mobile technology in the recent past, the smartphone industry is taking the world by storm and substantially influencing all aspects of modern human life and a plethora of industries. Given this almost explosive and exponential growth in the mobile tech sector, it is no surprise that the gaming industry has been revolutionized with the focus moving ever so slightly away from PC and console gaming to mobile gaming.
The app stores are digital markets where the competition is cut throat and game developers always need to be quick on their feet and offer the best and latest there is to offer or their products will simply be lost somewhere in the rabbit hole. Having said that, let us take a look at where the future of mobile gaming is headed and what we can expect in terms of mobile gaming trends in the near future.
Virtual reality and Augmented reality
While console gaming giants Playstation already have VR out in the market, and with the release of products such as Samsung Gear VR and the Oculus Rift, Google have now come out with Google Daydream which opens up a whole world of opportunities for mobile VR innovations and games. Daydream only goes to prove that VR is certainly on the cards for the mobile gaming industry.
With the immense success that Pokemon Go enjoyed in 2016 and continues to enjoy till date, it is clear that the demand for Augmented reality (AR) is significant and almost overwhelming. All that is left to happen is for the demand to be met and there is no doubt that there is going to be a multitude of games and developers trying to enter this market very soon indeed. Games are going to have elements of AR and location based advertising will be used to generate revenue and target players at the right time and the right place.
Poker VR
Monetization trends
Game developers need to make money, and there are several ways to monetize games. While the traditional paid downloads and in game ads are still going to stick around, the trend is going to be directed more towards monetization models such as free to play and free to start.
Given the success of games such as Star Wars Galaxy of Heros, Jurassic World, etc. it is no surprise that a lot of new games are incorporating the free to play or free to start games wherein players get a feel for the game and then proceed to pay to either unlock the entire game or additional boost packs and such within the game itself.
However, already well-established brands and development companies will continue to put fixed price tags on their games because they can afford and still get a truck load of downloads given their reputation. For instance, Super Mario Run which will be released for mobile is going to cost players just under $10 to download, but we can still rest assured that the game will be in heavy demand simply given that it is a Mario game and is piggybacking on that reputation.
Increased social elements to games
While there are already tons of games wherein players can play each other instead of the computer and have social circles within games for rankings and the like, we can expect a lot more social engagement going forward. Developers and marketers are well aware of the potential of how a game can spread and become hugely popular merely because of some social spin involved and they will continue to capitalize on this in the most innovative and out of the box ways.
However, there will always be a demand and market for offline games, for the raw, speedy, spontaneous and against computer experience which will remain timeless.
Cloud gaming applications
Developers are also going to seriously consider cloud based gaming architectures going forward given that this will be one of the key ways wherein everyone can experience sophisticated, high end gaming without having to bear the ludicrous hardware expenses that such intensive games will inevitably require to run as designed.
The prices for VR devices too are considerably high by gaming console standards, and if it is to become accessible to most people either the prices will have to come down or companies will have to offer such experiences through cloud based gaming technologies. For the moment, given that VR hardware and tech is still in its infancy and large scale production isn't yet fully globalized, cloud based gaming is a no brainer and is certainly something we will start to see as being offered by game developers in the near future.
Roll outs which are more than just bug fixes
Traditionally, when developers roll out software updates to their games it is usually to amend glitches and bugs or to ensure that they game continues to function with updating operating system soft wares. However, developers have now started to release updates which do much more than just fix things and clean things up. Enhancements, new missions, better game play, and the likes are going to come the way of updates and not just as a separate\higher version of the game itself.
The fact of the matter is that people play games for entertainment, and if developers don't keep spicing things up and giving reasons for their players to continue playing their games, then games will lose the entertainment value sharply over time and developers now know this. Whatever it takes to keep the players interested and hooked – they will develop and release!
Micro games
Micro games are a fun little additional games which come as sidekicks to the main game itself within the package. These games need not be separately downloaded and installed, and they are usually games which will grow on you. So, what do you do when you need a break for a bigger game that you've been blasting away at nonstop? Play a micro game to unwind and blow off some steam!
Graphics and gameplay
Like with PCs and console games, the specs and configurations of mobile phones are continually improving. What we have now in our pockets would only a few decades ago be considered as a super computer. As phones get faster and more powerful, the games that are being developed for mobile will also grow to be graphically more intensive, have seamless gameplay and continue to become more and more like or even better than their PC and console counter parts.
Variety
Lastly, given the level playing field, there are going to be tons of new developers popping up in all parts of the world that are going to come up with different games and concepts which were never before heard of. Niche games for select target audience will be delivered in thousands. The play stores and app stores of the world are going to have a collection which is extensive and eclectic.
Say hello to the next generation of mobile gaming!