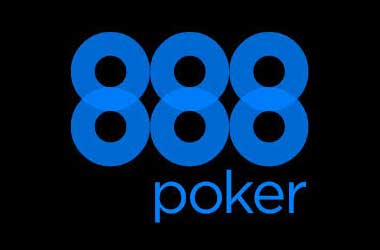 If you aspire to become as successful poker pro, your bankroll level shouldn't be a main concern as there are plenty of sites that offer affordable games and tournaments which you can enter for as low as $1. One of them is 888poker.
The online poker site has some of the best smallest-stakes offerings for beginners and they will help you get off to a good start by awarding an initial $88 bonus when you sign up, a portion of this will be readily available for you to use, meaning you'll initially play at the site for free!
5 Poker Games & Tournaments To Play For Cheap
To help you get started, here are five of the most affordable games and tournaments on 888poker which you can play for just $1.
1. Blast
Blast is 888poker's own version of the popular lottery style Sit & Go. The buy-ins for BLAST can go as high as $100, but you can choose to go the more affordable route, spending just $1.
For just a tiny investment, you'll get the opportunity to win a slice of the biggest prize pool worth $1 million! You can also take a shot at $1,000 in prize money for a much lower entry fee of $0.10.
2. WonderWorld
Wonderland is a multi-flight event which comes with a buy-in of just $1. Unlimited rebuy is also available to give you that much opportunity to walk away with a share of the cool $100,000 in prize pool.
If you end up winning, you'll be crowned as the first-ever WonderWorld champion. Starting flights are ongoing, with the final action scheduled to take place on June 29.
3. Feeder Tournaments for Freezeout Series
The Freezeout Series has just got underway on 888poker, featuring $665,000 in guarantees, across 24 events and eight days of freezeout action.
Buy-ins start from $5.50, all the way up to $109, but you can win your way into the huge events by taking part in satellite and feeder tournaments for just $1.
4. SNAP
SNAP is among 888poker's popular cash games which you can play for as low as $1, with stakes at $0.01/0.02. This is your opportunity to build your bankroll as quickly as you can, with games played in fast-paced format.
5. PKO Tournaments
PKO Tournaments at 888poker require at least $1.10 to enter, just 10 cents higher than the other games on the list, but you could potentially end up winning a lot mainly because of how PKO works.
You get to keep the bounty on each opponent that you eliminate, despite not winning the tournament.
Do check out 888poker for more information.