Credit Card Poker Websites - Online Poker Sites accepting Credit Cards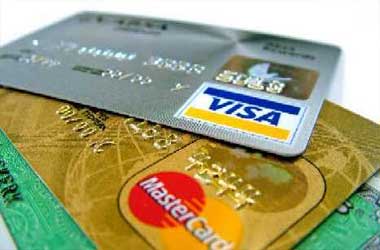 Before you are able to play your favourite game of poker and hopefully win some money, you will first need to fund your online poker account. You will have several payment methods to choose from including wire transfers, e-wallets, and cryptocurrencies.
However, the easiest way to fund your online poker account is through plastic – a debit card, credit card, pre-paid card, or even a gift card. On this page, we will take an in-depth look at credit cards. It's worth mentioning that everything we discuss below, regarding credit cards, can also be applied to debit cards, prepaid cards, and gift cards.
Credit cards are considered the easiest and best payment option for most online poker players. They are easily accessible, as anyone with a credit union or bank account will be able to obtain one, and every online poker room will accept them as a payment method.
Top American Credit Cards Poker Rooms
1

100% up to $1000 each for Poker and Casino
Bitcoin Welcome Bonus 125% up to $1250

100% up to $1000

Welcome Bonus

2

Promo Code: NEWBOL
+$250,000 Guaranteed Tournaments

100% up to $1000

Welcome Bonus

3

200% up to $1000

Welcome Bonus

4

200% First Deposit Bonus up to $1000
Promo Code: 1000JUICY

200% up to $1000

Welcome Bonus

5

100% first deposit bonus up to $1,000
$250 New Depositor Freeroll

100% up to $1,000

Welcome Bonus

6

100% upto $500 Welcome Bonus
$2 million in guaranteed prize pools per week

100% up to $500

Welcome Bonus

7

Promo Code: NEWSB
$50,000 guaranteed tournament

100% up to $1000

Welcome Bonus
They also boast with high acceptance rates, even to players residing in the United States. At the end of the day, if you would like to play poker online and you own a credit card, you can make it your primary payment method unless you have a valid reason not to. You will soon notice that there are several reasons why players avoid using a credit card at online poker sites, but before we get into that, let's first look at the various credit card options online poker rooms accept, and how you can make a deposit when using a credit card.
AuthorizeNet
Depositing with Credit Cards
Using your credit card at any online poker site is not difficult at all. You will feel right at home if you've used your credit card for online shopping. The process at an online poker room is the same, however, before we take you through the process of depositing at an online poker room, let's first provide the different credit card brands you can use. The most popular credit card brands that online poker sites will accept include:
These brands aren't limited to credit cards either. This will also cover prepaid cards, gift cards, and debit cards. Therefore, the types or brands you use will also expand, giving you, even more, options to fund your online poker account. It will ultimately depend on where you decide to play. Every online poker room will accept several types or brands of credit cards. The quickest way to find out which card brands they accept is to read our poker reviews.
How to Deposit with Your Credit Card
One thing that will remain the same, regardless of which online poker site you choose to play with, is how to make a deposit. The process is extremely simplistic, and all you'll need in front of you is your credit card.
Once you registered with an online poker site, make your way to the banking section. You will then need to look for the credit card option to register your credit card to your online poker account. The registration process will require your 16-digit card number, displayed on the front of your credit card, and the expiry date that you will find below your card number.
Thereafter, you will be required to provide the CVV number that is located on the back of your credit card. The CVV number contains three digits. Once your credit card is registered, you can enter the amount you wish to deposit and simply select submit. Some online poker sites might also require the credit card brand, home address, as well as your first and last name as stipulated on the card. But that's essentially all there is to it.
Limits and Fees
The amount of funds you'll be able to deposit at once will vary from poker room to poker room. It will vary on a deposit to deposit basis, as well as on a monthly, weekly, and daily basis. The minimum deposit can range from as little as $5 and increase all the way up to $50, while the maximum you can deposit can range from a $100 all the way up to $2,000 at once, or over multiple credit card deposits. It will all depend on where you decide to play. For instance, Bet365 will have limits of $10/$3,000, while Bovada will have limits of $20/$1,000. As you can see, there is a significant difference in deposit limits when you compare the two poker rooms.
Credit card fees will also vary from poker room to poker room. In recent years, we noticed that most US-facing online poker rooms started charging debit and credit card fees on deposits, whereas international online poker rooms don't charge any additional fees when a deposit is made with a credit card. The extra fees will also greatly depend on the credit card you will be using. We've noticed that Visa and Mastercard fees range between 3-8%, while Amex and Discover will have additional fees of over 12%. For instance, we reviewed Ignition Poker and the charges you'll encounter when using a credit card. The additional fees are as follows:
Visa: 5.9%
Amex: 9.9%
Mastercard: 7.9%
As you will notice, there is a slight difference in fees for each credit card brand. This is likely the fees that an online poker room is required to pay on their end, or it could be the difference in cost when a player decided to chargeback. Fees are an inconvenience to many online poker players. However, when you consider how fast your payments are processed, and how incredibly easy they are to use, the additional fees become less important. This is especially true for online players from the United States.
Advantages and Disadvantages of Using a Credit Card
There are several advantages, as well as disadvantages when deciding to use a credit card to deposit at any online poker room. We at Top10pokerwebsites, therefore, made a list of both advantages and disadvantages so you can see if using a credit card is the best option for you.
Advantages
In most cases, international online poker rooms won't charge any additional fees.
Credit cards offer both low and high deposit limits. When compared to other payment methods, they offer more flexibility in terms of limits.
Most online players already have a debit or credit card. It's also not very difficult to obtain a credit card. In addition, most online poker rooms accept credit cards from various brands.
Credit card deposits clear extremely fast. An online poker player can gamble within seconds after making a deposit.
All major credit card brands are accepted at most of the leading online poker rooms.
International online poker players can also use their credit cards for withdrawal purposes.
Transactions with a credit card are both safe and secure, including your personal and financial information. Online poker rooms utilise similar SSL encryption technology to ensure your credit card information, and personal information is safeguarded against third-party hackers.
Deposits through credit card take the least amount of effort when compared to other payment methods. You simply provide your details, enter your deposit amount, and you're done within seconds.
Credit cards boast with an extremely high acceptance rate, even for players in the Unit3ed States.
Disadvantages
The average U.S player already has credit card debt of over $16,000. So, the use of a credit card can become an extremely dangerous cocktail when you decide to mix it with the addictive nature of online poker.
Most online poker players won't be allowed to use their credit cards to initiate a withdrawal. This is especially true for players from the United States. Online poker players are required to make use of an alternative payment method such as check, wire transfers, or e-wallets. This is a major inconvenience if you don't have an alternative payment method and need to go through the process of registering for one.
Most banks do not accept transactions to online gambling institutions. This will result in your deposit being declined which can be both frustrating and inconvenient.
Credit cards usually have a fee involved every time you want to deposit at an online poker room. The fees can vary from 3% up to 12%, depending on the credit card brand you decide to use.
So, with all things considered, do you think that using a credit card is the right option for you? We are unable to answer this question for you. The only person that can do that is you. We believe the handful of disadvantages are more than balanced by the advantages of using a credit card. Although there are blocked payments and additional fees involved, they are quickly outweighed with high acceptance rates, fast processing times, and flexible limits.
Frequently Asked Credit Card Questions
1. Are Credit Card Deposits Popular?
Online poker sites that accept credit cards are popular among players because many players will have some type of card. Most poker rooms will accept the major credit card providers and with top levels of security, credit card deposits are highly popular.
2. How Quick is the Deposit?
It takes just minutes for your credit card deposit to reflect in your online poker account and in most cases this is an instant transaction. However, there are sites that may take longer so take a look at the banking page to find out more information.
3. Can I Make a Withdrawal with a Credit Card?
Yes, you are able to make a withdrawal with a credit card. You will follow the same steps as the deposit. A withdrawal does take longer and is often between 1 and 7 business days.
4. How Safe is it to Use Credit Cards?
All transactions are protected with 128-bit SSL technology, which stops hackers accessing your information.
5. What if My Currency is Not Supported?
If your currency is not supported, the poker site will convert the funds to a currency they support. You will need to check the exchange rate that they use and if there are any fees attached.