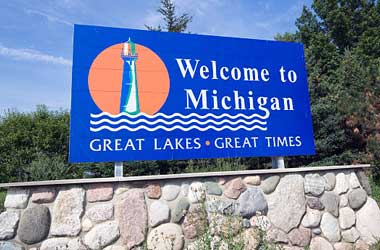 Summary
The WSOP has released an online bracelet schedule exclusive to Michigan and Pennsylvania
That indicates WSOP MI players will remain segregated until after the 2023 WSOP live series
The MSIGA could cover more states, including West Virginia and Connecticut
WSOP.com players in Michigan will have to wait a little longer before they can compete with fellow players in other US states.
Based on the recently-released 2023 WSOP schedule, Michigan will not be part of WSOP.com's shared liquidity network until at least after the WSOP live festival in Las Vegas.
Michigan Won't Be Joining WSOP US Network Anytime Soon
Players on WSOP MI will remain segregated and will have their own version of the online bracelet series. They will compete for a total of seven gold bracelets, relatively fewer compared to the 20 bracelets up for grabs in the WSOP New Jersey-Nevada network.
The same goes for Pennsylvania which has yet to join the Multi-State Internet Gaming Agreement (MSIGA). WSOP MI and WSOP PA will share the same schedule which features smaller buy-ins and prize pools. Absent from the MI/PA schedule are the online championship events which have buy-ins of at least $1,000.
While this latest development may disappoint a lot of WSOP MI players, they can take comfort in the fact that competition won't be that tough as they will only be playing against each other. That's in contrast to the online bracelet series on the NJ/NV network which will likely attract plenty of pros who are also participating in the live series in Vegas.
Nobody really knows when exactly the WSOP will add Michigan to its existing US network as the operator has yet to provide details. But what's clear is that rival PokerStars has come out ahead in that regard, having successfully launched its first multi-state network in the US on January 1, combining its Michigan players with those in New Jersey.
Nevertheless, WSOP still has a massive edge in terms of shared liquidity, given its long experience running the NJ/NV network. The addition of Michigan will further boost that, and it will soon operate the biggest online poker network in the US covering three states. Michigan players should get ready as this might be the last time they'll be competing against themselves.
More States Could Join MSIGA
At the moment, MSIGA has four members – New Jersey, Nevada, Delaware and most recently, Michigan. The list could expand in the near future, with West Virginia, Connecticut and Pennsylvania also considering joining the pact.
Online poker is legal in West Virginia and Connecticut but there are currently no active poker rooms in both states, mainly due to their small population. Joining MSIGA will enable them and other smaller states looking to legalize online poker to attract operators as the deal allows sites to combine players across state lines.