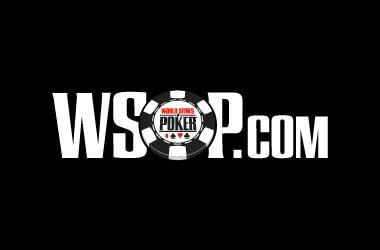 Summary:
The Seat Sprint promo is open to WSOP.com players in New Jersey and Nevada
The promo kicks off on June 25 and will award 112 seats to the 2023 WSOP Main Event
It is part of WSOP's efforts to break the Main Event attendance record this year
This week marks the start of the huge World Series of Poker (WSOP) Main Event satellite campaign on WSOP.com. The "Seat Sprint" promotion gets underway on June 25 and runs for two weeks, giving away a total of 112 WSOP 2023 Main Event seats.
Seat Sprint Promotion on WSOP.com
Seat Sprint is open exclusively to players on WSOP New Jersey and WSOP Nevada. Running from June 25 to July 8, the promo will award 112 Main Event seats via multiple satellites, with up to 10 seats up for grabs each day.
July 2 will be the biggest day as WSOP.com will host the "25 Seat Scramble" where 25 players will each win a ticket to the prestigious $10,000 Main Event. The satellite costs just $215 to enter, and with $250,000 worth of guaranteed seats, the tournament needs to attract more than 1,250 entries. That seems achievable, with the operator also hosting sub-satellites which players can enter for as low as $30.
There will also be "All-In" satellites available each day, with buy-ins ranging between $80 and $126. In these tournaments, the operator will not charge any rake or tournament fees.
Those unable to secure a ticket will get one final chance to win one via a drawing taking place on July 8.
Overall, WSOP.com will award more than $1.1 million worth of Main Event tickets over the next two weeks. Seat Spring winners will join hundreds of other players who qualified for the 2023 WSOP Main Event via various campaigns run by the WSOP and its partners over the past few months.
With GGPoker alone, nearly 700 players have already secured their spots in one of the biggest poker tournaments of the year through the operator's Road to Vegas campaign.
Organizers are this year looking to shatter the WSOP Main Event attendance record achieved in 2006 (8,773 entries). The 2022 edition came close to breaking that record after pulling in an 8,663-entry field.
If the WSOP succeeds in its goal this year, one of the Main Event participants will be up for a life-changing prize – a Main Event seat for the next 30 years. This will be awarded via a prize draw.
Daily Satellites Still Available
Players still have plenty of chances to win their way into the Main Event for a much cheaper price. Daily $215 satellites are still running on WSOP New Jersey and WSOP Nevada, with a Main Event freeroll also taking place in both states as well as in Pennsylvania and Michigan on June 28.