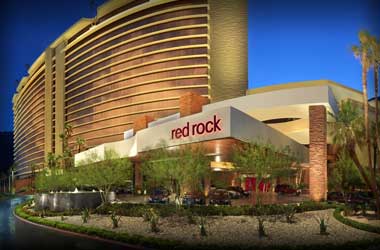 Avi Shamir had a pleasant surprise in July 2017 when he came up with a great hand playing the Jumbo Hold 'Em Poker Progressive Jackpot at the Red Rock Resort in Las Vegas, Nevada. This was a special jackpot promotion run Station Casinos, the parent company of Red Rock Resorts and was available at 5 Station Casino properties.
Shamir who is 83 years old thought he had won the jackpot worth $120,000 but poker player Len Schreter came up with a better hand and surprised Shamir. Shamir was expected to take in around $60,000 of the jackpot while Schreter was supposed to receive $30,000.
The remaining $30,000 was expected to be split amongst 80 odd poker players who were playing the bad beat jackpot across different Station Casino properties when the jackpot was won.
However, both Shamir and Schreter were surprised to learn that Red Rock Resorts had decided not to pay out the jackpot. Station Casinos follows a process that when a bad beat jackpot is won, poker room managers take down the name and address of all players currently participating in the jackpot. The poker room manager where the winning hand occurred will have the added responsibility of verifying the process to ensure that everything was above board.
The poker manager at the Red Rock in July was Forrest Caldwell who followed the due process and found that based on CCTV footage, Shamir had displayed two of his cards before the hand was completed. Station Casinos policy concerning bad beat jackpots state that if any player communication occurs before the hand is completed, then the management reserve the right to make a decision and not pay out the jackpot.
Station Casinos and Red Rock concluded that by displaying the two cards, Shafir had indulged in player communication and as result decided not to play out the jackpot. They received a lot of flak for this decision because the CCTV footage also shows that even though Shamir displayed two cards, they had no impact on the final outcome of the jackpot.
The Nevada Gaming Control board also determined that the showcasing of two cards had no direct result on the final outcome. The Gaming Board launched its own investigation into the matter and will make a final decision on the case before the end of the year or in early January.