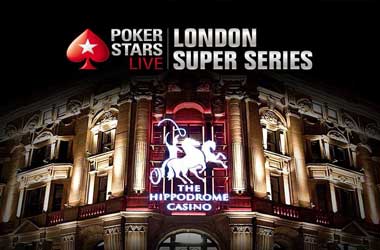 The 'PokerStars London Super Series', which begins today at a temporary venue at Pennine Place, Charing Cross, London, will be played till November 18, giving poker players the opportunity to win one of three Platinum Passes worth $30,000.
Players who would like to participate should register at PokerStars Live's UK home, The Hippodrome Casino.
Residents of the UK can buy-in using their debit cards as the organizers are not accepting credit cards. Players can also buy-in with cash, but only in British Pounds.
The tournament schedule includes three events, the champions of which will receive a first-place cash prize plus a $30,000 Platinum Pass each. Holders of the Platinum Pass can use it to participate in the PokerStars Players Championship (PSPC), which will be played in January 2019 in the Bahamas.
The PSPC is being billed as the greatest poker event in the history of the game and PokerStars has been heavily promoting this inaugural event for over a year. PokerStars has given away hundreds of Platinum Passes and UK players will now get another opportunity to get their hands on a coveted pass.
These $30k Platinum Pass are very popular as they include the buy-in to the PSPC which is worth $25,000, a six-night stay at Atlantis Resort Nassau, $2k for travel expenses and surprise rewards that have not yet been announced.
Exciting Events
Players can buy-in to the events for anywhere in the range of £170 to £2,200. Some of the top grinders in Britain are expected to take part in the £2,200 buy-in NHLE High Roller Satellite. The £170 buy-in NLHE MegaStack Flight A and Flight B will be played on Nov 14 at 11:00 a.m. and 7:00 p.m. The £170 buy-in NLHE MegaStack Flight C event will be played at 11:00 a.m. on Nov 15. The champion of this event will get one of the Platinum Passes mentioned above.
The £650 Super Series Main Event also has three flights. Flight A will be played at 5:00 p.m. on Nov 16 and Flight B will be played at 11:00 a.m. on Nov 17, followed by the last flight at 7:00 p.m.
Interested players can qualify for upcoming PokerStars Live events at PokerStars.