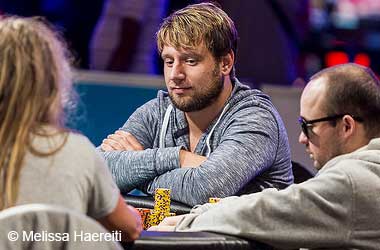 Dutch poker pro Pim de Goede had a life changing experience earlier this month when he took down the partypoker Millions Online event which was promoted as the biggest online poker event in the very history of the game.
There were several players who walked away with huge cash prizes but De Goede took a payout of received $2,309,995 for his efforts with Manuel "Sheparentao" Ruivo taking the largest share of $2,329,944.
Poker players used to pursue the dream of getting rich overnight by playing live poker events.
Chris Moneymaker was a massive inspiration to aspiring poker players with his 2003 WSOP Main Event win which turned him into a millionaire overnight.
The rise in online poker around the world and lucrative tournaments being hosted by the likes of PokerStars and partypoker has now made it possible for players to sit in the comfort of their homes and take a crack at high stake events which allow them to win more than 6 figures playing online poker.
De Goede who played under the handle of 'ForMatherRussia' is a perfect example of how dreams can come true playing online poker. He had done reasonably well on the live poker circuit and had accumulated just over $800k in career prize money. His win at Millions Online has transformed his poker career and skyrocketed his earnings.
De Goede has been playing poker for the past 15 years, but had never played at a high stakes event. It took him some time to come to terms that he had won over $2 million in prize money and said in an interview that he had no words to describe the experience and found it very bizarre.
Plan Is To Continue Playing Poker
One of the reasons why Pim de Goede did so well at Millions Online was that he was completely fearless. He was the first to admit that it was not just his skills but also luck that helped him win the tournament. Although he has won a life changing sum of money, De Goede has no special plans for the future and plans to continue to do what he loves and that is just playing poker.
The Dutch poker pro also clarified on his 'ForMatherRussia' online poker handle. He said he had no ties to Russia but decided to go with that name because his girlfriend is born in a country that borders Russia and often gets teased over it. He had to take Mather over Mother because that name was already taken!