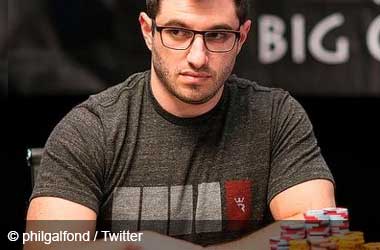 The Run It Once (RIO) poker website was finally made open to the public on February 6 and Phil Galfond is rather pleased with the feedback he has received in the last 7 days.
Most of the feedback has been positive which is a big boost for Galfond and his team after all the hard work they put in to launch RIO.
RIO initially went live with just a few offerings, which included No-Limit, 6-Max, and Pot-Limit Omaha. The website subsequently added more game choices for players and promised to continue to pump up the excitement through the addition of more poker variants in the future.
As much as RIO wants to cater to players from all over the globe, the website is prohibiting players from certain countries from creating an account due to regulatory restrictions.
These particular territories include the US, Australia, France, Denmark, Spain, Portugal, Czech Republic, Italy, Singapore and Korea. The complete list of restricted countries can be found at the RIO website. Meanwhile, players in countries that allow online poker can register on the RIO site and avail of a first deposit bonus of 100 percent up to €660.
So what is Galfond's assessment of RIO's first week on the web?
Galfond thinks RIO's first week went fairly well. He also appreciates the great response from players in relation to RIO's software and features. The feedback has been overwhelmingly positive and his most favorite responses came from recreational players who felt like they've found a new home.
RIO's: USP
Phil Galfond believes it is an advantage for a poker website if it is managed and run by a poker player. There are unique challenges and issues in the game of poker that can only be solved by people who really understand the game. Galfond said the main advantage for RIO is that he is known by the poker community and is responsible for every decision made on RIO. He promised to stay connected to the community in every step that RIO takes.
What also sets RIO apart from other poker rooms is the absence of HUDs, and instead allowing players to use dynamic avatars according to their play style. This ensures a fun, level-playing field for everyone.
Going forward, Galfond said the RIO team will try to become a driving force of positive changes in the poker scene, ensuring that games and pricing are fair, and the game's integrity is well-protected.