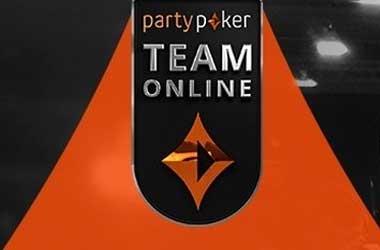 partypoker has announced the latest addition to its growing 'Team Online'. Twitch streamer and content creator Jeff Gross has found a new home with partypoker after parting ways with PokerStars in early February.
PokerStars generally sets the trend when it comes to marketing strategies in the world of poker. The biggest online poker room in the world decided at the start of the year, that it would let go of its live streaming ambassadors and work on a different marketing strategy.
Partypoker which received the 2018 EGR Poker Operator of the Year decided that it would launch a new marketing strategy by boosting its live streaming presence.
It is interesting to see that partypoker is doing the exact opposite of what PokerStars is doing when it comes to the live streaming market.
partypoker is concentrating on building its 'Team Online' and PokerStars is making it easier for partypoker by discarding their live streaming ambassadors.
Jeff Gross who is known as the "Professional Best Friend" made the announcement on Twitter and as part of the celebration, is giving away $55 tickets to the $250K GTD Monster ME event that's due to take place on Sunday, March 17.  
Gross is a popular figure among the Twitch community with more than 56,000 followers. He is currently hosting his own PokerFlowShow on the video streaming platform, and is also contributing content about poker and life in general on a regular basis through his YouTube channel which has more than 25,000 subscribers.
More New Members Revealed
Partypoker has also recruited online poker streamers Steven Kok and Monika Zukowicz to be part of the team.
Kok started streaming online poker on Twitch when he was still 18 years old. He has been playing small-stakes MTTs and also acts as VIP ambassador for coaching site RaiseYourEdge. The Dutch poker pro has his own channel DWstevie where he streams his poker plays and shares his knowledge on the game.
Zukowicz discovered poker while pursuing her studies. A cash game junkie, the pharmaceutical student with Polish roots can frequently be seen at the Eastern European Cash Game Festival events. The 27-year old is currently in Malta where she streams tournament and cash games. Zukowicz is eyeing her first five-figure tournament score, while at the same time working on honing her skills in 400 NL cash.