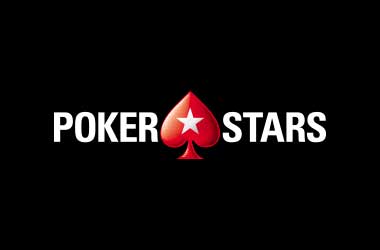 PokerStars might be the most popular online poker site in the world but it a lot less popular with the hordes of players that were disconnected during PokerStars' Sunday Million.
Those who regularly play online poker have likely had the frustrating experience of being disconnected and watching as your blinds get snapped up. In most cases, the connection is quickly restored but it was an entirely different story on Sunday.
It all began when the PokerStars servers went down in all but a few countries like Romania, Belgium and Bulgaria as the tournament was well underway.
It apparently took PokerStars over an hour to suspend play and subsequently cancel the tournament. However, PokerStars decided to award cash prizes based on the standings at the time of cancellation and not according to when the servers crashed.
Players Blinded Out
During that chaotic hour, players from the few countries that were not affected were able to build their stacks by picking off the disconnected players' blinds with impunity. As a result, hundreds of players blinded out and it was the players who remained connected that took the bulk of the prize money after the tournament was officially shut down. This caused mass outrage and a lot of contestants want a refund.
TwoPlusTwo Boards Flooded With Complaints
People took to various online forums like the TwoPlusTwo to vent the anger and demand justice be served. One poster described how he got disconnected from the tournament after he bought in for the second time. He was blinded down to zero and didn't get a refund. Even a player from Belgium who was one of the beneficiaries of the server crash said that the way PokerStars handled the mess was ridiculous. He had what he described as an "average stack" when the issue began and he ended up cashing out about $200.
Some posters said that they wouldn't enter any more tournaments at PokerStars while others claimed that they would never play at the poker giant's site ever again. There were many posts that questioned PokerStars' integrity.
Disconnection Policy
PokerStars' terms and conditions state that players accept the risk of being disconnected and that PokerStars is not responsible for player disconnects except for when it's their servers that crash. They realize that such things occasionally happen and that is why they award disconnection extra time. The amount of time that is awarded to disconnected players varies depending on the type of game it is. For regular multi-table tournaments, the disconnection extra time only applies to the final table.
It is pretty clear at this point that it was the PokerStars servers that crashed and that the length of time that they were down created a tremendously unfair advantage for the players who ended up being awarded prize money.
Statement From PokerStars
Upon fixing the technical problems and finally canceling the tournament, PokerStars took to Twitter and issued an apology to the affected players. They explained that some refunds were made in compliance with their cancellation policy and that they would review the matter to see if any other refunds would be offered.
Our technical issues have now been resolved. Apologies to all affected players. While some refunds were made in accordance with our cancellation policy (available here https://t.co/FZ0J6tgTkI) we will evaluate whether additional refunds are necessary following our review.

— PokerStars (@PokerStars) August 12, 2018