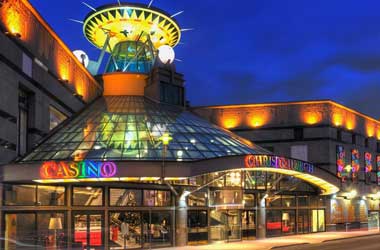 Poker players from all over New Zealand are excited to take part in the New Zealand Poker Championships (NZPC) which is the biggest poker event that will take place in 2018. The 2018 NZPC is scheduled to take place from Aug 11 to Aug 19 at the Christchurch Casino.
New Zealand does not see a lot of top poker action when compared to neighbouring Australia.
So when the popular NZPC launches 10 days of exciting poker events, amateurs as well as professional poker players all across the country register as they would like a piece of the $550,000 guaranteed prize pool.
The 10 day poker festival is packed with a number of exciting events such as the Welcome Turbo which has a $440 buy-in, Saturday PLO event which has a $330 buy-in, Canterbury Champs event which has a $660 buy-in and the South Island Champs which has a $880 buy-in.
Some of the special events that will take place during the 2018 NZPC will be the Women's Champs event which has a $440 buy-in and takes place on August 14; the Key to Life Charity Flip Tournament which has a $225 buy-in and where 100 percent of the prize pool is donated to the Key to Life organization which looks to educate society on the trauma of suicide.
ChchCasino
High Stakes And Main Event
The top poker pros in attendance will be interested in the NZPC High Stakes Challenge which has a buy-in of $3,125 and takes place on August 15. The highlight of the festival will be the Main Event which starts on August 17. Kiwis have done well at the Main Event during the last six years taking down the competition and winning a nice chunk of cash.
The 2017 NZPC Main Event was won by Ben Randall who took home $75,000 while Jack Efariamo won $50,000 in 2016. The 2017 NZPC Main Event saw a total of 147 registrations and a guaranteed prize pool of $337,000. Tournament organizers expect the 2018 edition to be even bigger and better.
In a statement, Warren Wyllie, who is the poker manager for Christchurch Casino said
We are very much looking forward to welcoming our poker guests and to crowning the 20th NZPC Main Event champion
Aussie poker pro Shurane Vijayaram who won the 2016 Aussie Millions will be in attendance along with a number of Kiwi celebrities.