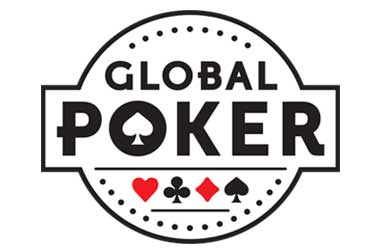 Global Poker is setting itself apart from the competition by coming up with some unique poker offerings. The online poker website is an excellent place to practice poker for free and not just a website for grinders to play for low to mid-range stakes. Global Poker gives people a chance to play with play money through Gold Coins before they play for actual cash prizes in Sweeps Cash games.
Global Poker already has Gold Coin Challenges in which it awards points for winning Gold Coin games. Coin Coins are dished out in the following manner Daily Leaderboard's Top Ten: 100,000 Gold Coins; Weekly Leaderboard's Top 50: 500,000 Gold Coins and Monthly Leaderboard's Top 100 (2,500,000 Gold Coins).
Players now have more options besides Omaha and No-Limit Texas Hold'em cash games. Crazy Pineapple gives players 3 hole cards and uses Gold Coins to play with other Global Poker players. This adds more excitement since players see the flop after getting three cards, then after the flop select which card to get rid of.
Hundo Tournaments Every Day
Gold Coins players at Global Poker can now play Daily Hundo Tournaments to boost Sweeps Cash bankrolls and climb the stakes. Players can qualify for the tournaments by playing 25+ ring-game hands with Gold Coins the day before the tournaments.
Players then qualify to buy-in for SC$1 for the Daily One Hundo that begins daily at 9:35 p.m. Eastern Time (ET) or The Daily Five Hundo beginning at 9:55 p.m. (ET). These two tournaments give players the chance to multiply buy-ins by 100x. The first-place prize for The Daily One Hundo is $100 and for The Daily Five Hundo is $500. Every day the qualifying period begins at 10 p.m. and ends after the beginning of the Hundo tournaments.
Sunday Scrimmage Stakes
Global Poker is also boosting the Sunday Scrimmage's stakes. During the past couple Sunday Scrimmages the SC$50,000 old guarantee was not reached. The next tournament could reach an overlay of at least SC$50,000 so it is certainly worth considering.
On Sep. 2 the main tournament of the poker website will include a SC$100,000 guarantee. The event's buy-in will stay at $SC$218. If that $weeps Cash figure is too high on Aug. 13 the event will feature several satellites. For as low as SC$3.30 players have the chance to secure a ticket to the huge event.
If you want to secure a ticket without spending money you have another option. Global Poker will host a freeroll on Aug. 18 and give away free tournament entries worth SC$5,000.